Sport
Caballero rows way to second gold medal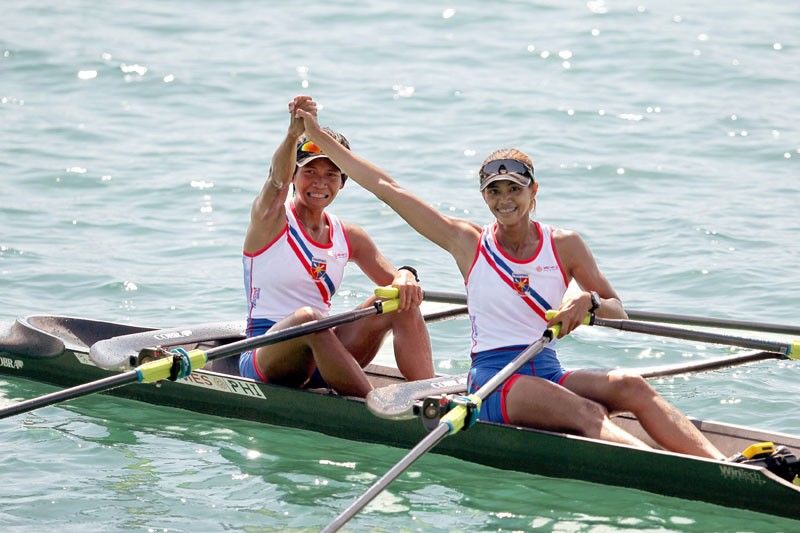 MANILA, Philippines — Cheered on by a deafening home crowd, Philippine Navy pride Melcah Jen Caballero sprung back to life to buck a slow start and deliver another gold medal at the end of the 30th SEA Games rowing competitions yesterday at the ACEA Beach Resort here.
The 23-year-old rower trailed early in the women's lightweight single sculls before zooming past her four rivals to win the race in seven minutes and 50.89 seconds. Thailand's Rojjana Raklao (7:54.23) and Indonesia's Mutiara Putri (7:56.85) settled for the silver and bronze, respectively.
"I got off to a slow start but then I heard the cheers from our kababayans. I think that spelled the difference. When I crossed the finish line, I was just shocked to see my opponents behind. It's our homecrowd that really drove me to this another gold medal," said the four-year Navy veteran officer from Camarines Sur.
It was her second gold medal in the biennial meet after winning in the women's lightweight doubles sculls the other day with teammate Joanie Delgaco.
Delgaco, on the other hand, fell short in replicating the feat of her pal as her partnership with Ameyln Pagulayan only made it to fifth place in the women's pair.
The duo of Edgar Ilas and Roque Abala Jr. landed a bronze medal in the men's lightweight double sculls, timing in 6:50.15. Mahendra Yanto and Ihram Ihram of Indonesia (6:39.81) and Van Ha Nguyen and Dinh Nam Nhu of Vietnam (6:45.20) captured the gold and silver medal, respectively.
Still, the Filipino rowers had an impressive run with a total of three gold medals and one bronze at the close of the competitions here. Cris Nievarez delivered the other gold for the hosts with his win in the men's lightweight singles sculls the other day.