Sport
Broner out to take Pacquiao's 'throne'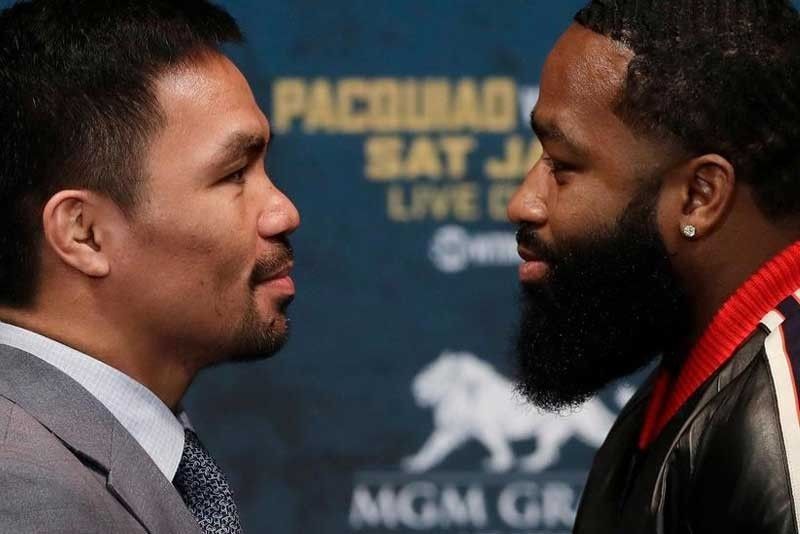 LOS ANGELES – Adrien Broner, like many others before him, vowed to put an end to the Manny Pacquiao era.
A confident Broner on Thursday (Friday Manila time) told reporters he can't wait to establish himself as a boxing icon like Pacquiao by pulling off an upset when he challenges the WBA welterweight champion next week in Las Vegas.
"I'm focused on gaining the victory," the 29-year-old American said in an international media call. "Pacquiao is a legend. He's gonna go down as one of the best in the boxing business. But you know, I feel it's my time to take over the sport."
Broner, who is nicknamed "The Problem," ironically has had problems when facing topnotch competition. He suffered losses to Marcos Maidana, Shawn Porter and Mikey Garcia, and drew with Jessie Vargas — whom Pacquiao dominated in 2016 — the last time he fought.
But Broner is confident he will shine on the big stage against one of the sport's greatest.
"This is my first pay-per-view but I was always supposed to be here. God doesn't make mistakes. After this victory, I will be taking over the sport of boxing," he continued.
Broner has set up a temporary camp at the Ten Goose Boxing Gym in California, where he held yesterday's media workout rather than join Pacquiao at Freddie Roach' Wild Card Gym. He claimed to be in prime condition, and said he perfectly understands the stakes of the January 19 bout (January 20 Manila time).
He emphasized the prize of taking out Pacquiao for good.
"This win makes me an icon. It makes me what I always wanted to be, and what everybody always thought I would be. A win here and I'm a legend overnight," said Broner.
"I'm coming to take the throne from Pacquiao," he added.