Sport
Bolts hoping for best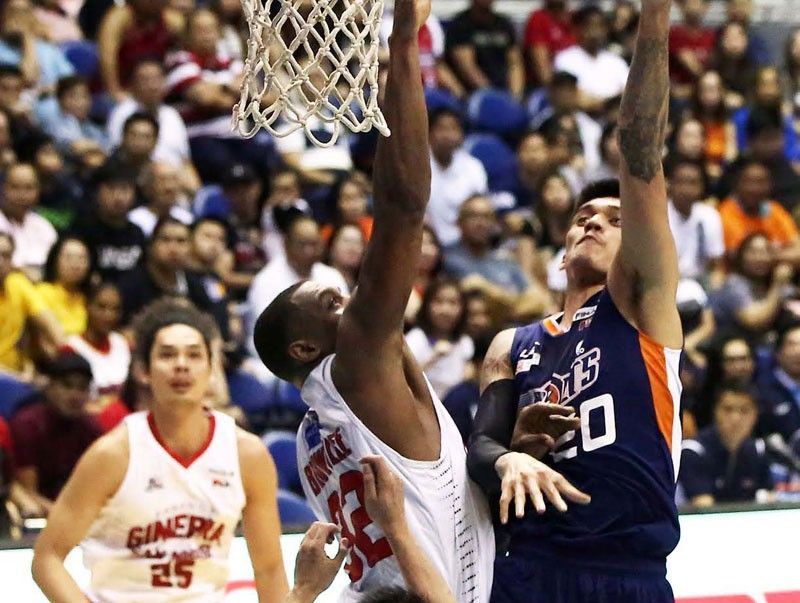 MANILA, Philippines — Embattled Meralco Bolts embrace the challenge of overcoming the odds and dragging Barangay Ginebra into a 2-2 stalemate in the PBA Governors' Cup finals – with or without big man Raymond Almazan.
The 6-foot-8 Almazan limped out after only six minutes of play in Game 3, leaving a donut hole in the Meralco middle that Japeth Aguilar and company quickly pounced on to score a 92-84 victory and take a one-game upperhand.
Almazan, who averaged 17.5 points, 11 rebounds and 1.5 blocks in the finals prior to his bad fall, was set to undergo tests to see the extent of his left knee injury. Though the Bolts are hoping for the best, they're preparing for the worst, too.
"I'll try to be as positive as possible and hopefully, he will be okay. But being a player myself, having a swollen knee at the middle of the championship is not something that you could just bounce back that easily," said Bolts coach Norman Black.
"It's a big blow. Raymond has been playing great this series – rebounding, defense, put-back scoring. So it's definitely a big loss. We'll see if he can come back but if not, everybody else got to step up. Next man up," said Meralco import Allen Durham.
Almazan's exit was greatly exploited by the Gin Kings, who ripped the game apart in the third quarter and stayed in control. Aguilar proved unstoppable without Almazan, banging in 23 points and posting seven blocks that pushed him to No. 12 in the all-time shot-blocking list.
"Our biggest concern is the fact that when Raymond was not around, you saw what happened with Japeth. He pretty much ran wild out there on the court," noted Black, who had hoped to find the antidote to the big man problem that bugged the team down in its first two finals against Ginebra.
"What he has done this conference is give us an opportunity to match up the big man of the other teams and without him, we almost had a hole in the middle. We will just try to find a way to camouflage it or try to fix it," said Black.
The Bolts could only blame their third-quarter meltdown for the Game 3 loss. In that period, the Gin Kings outscored the fading Bolts, 35-16, to seize control.
"Honestly, the third quarters have been killing us this whole series so we got to figure out some way to make some halftime adjustments," said Durham.