Sport
Beermen solve puzzle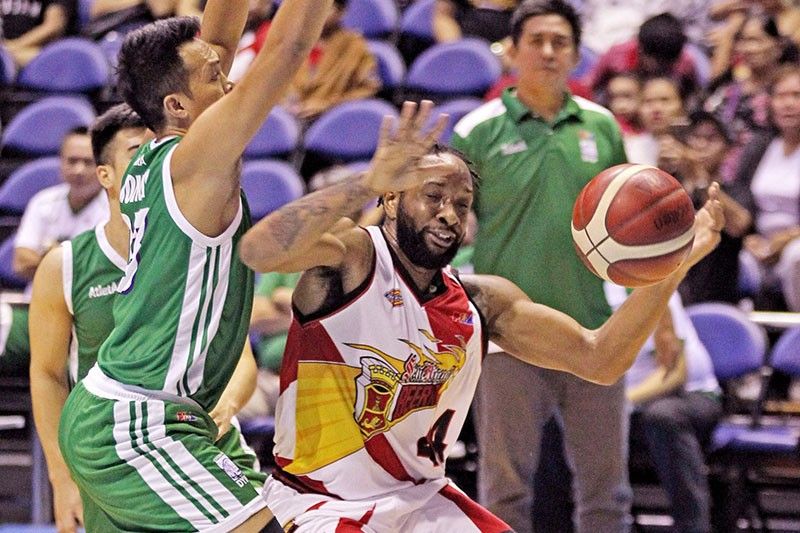 SMB ends skid vs Columbian
MANILA, Philippines — For all their successes in 2019, there's one thing that gnawed at PBA Philippine Cup and Commissioner's Cup titlist San Miguel Beermen all season long – their failure to pull one against Columbian Dyip.
But with Dez Wells anchoring a fiery windup, the Beermen finally broke free from the Dyip's stranglehold and carved out a 113-107 breakthrough to grab a share of second with a 5-1 slate in the PBA Governors Cup last night at Smart Araneta Coliseum.
Wells fired 18 of his 39 points in payoff quarter as he led a telling 12-0 salvo that swung momentum to the Beermen in a game that had them fighting back from a 59-70 deficit in the third.
June Mar Fajardo (19), Alex Cabagnot (15), Terrence Romeo (12), Arwind Santos (10) and new acquisition Mo Tautuaa (10 in his 19-minute debut) also helped out as SMB beat Dyip for the first time after losing their two previous faceoffs, 118-124 and 132-134.
"We know from the start it's a tough game because Columbian is really comfortable playing us. This season, even though we won two championships, we weren't able to beat them so they didn't fear us at all," said SMB coach Leo Austria.
The Dyip were outplaying the Beermen three-fourths of the way, even holding an 11-point upperhand at one point behind the efforts of Khapri Alston and Jackson Corpuz.
The Wells-led Beermen trimmed it to within four entering the fourth and finally wrested control on a Cabagnot jumper at the five-minute mark.
Corpuz restored a one-point spread for Columbian with a drive-in basket but SMB countered with 12 unanswered points to make it a 106-95 contest.
"In the first half we were playing their game, running game, lots of isolations but we were able to adjust in the second half and the composure of the team helped pull us through in the end," said Austria.
Later, Justin Brownlee flirted with a triple-double as Barangay Ginebra clobbered skidding Magnolia in their latest Manila Clasico encounter, 105-83, for solo fifth at 3-2.
Brownlee scattered 27-9-10, instigating the Gin Kings' 60-39 second-half exchange that cleared the way for their second straight win in front of 11,146 fans.