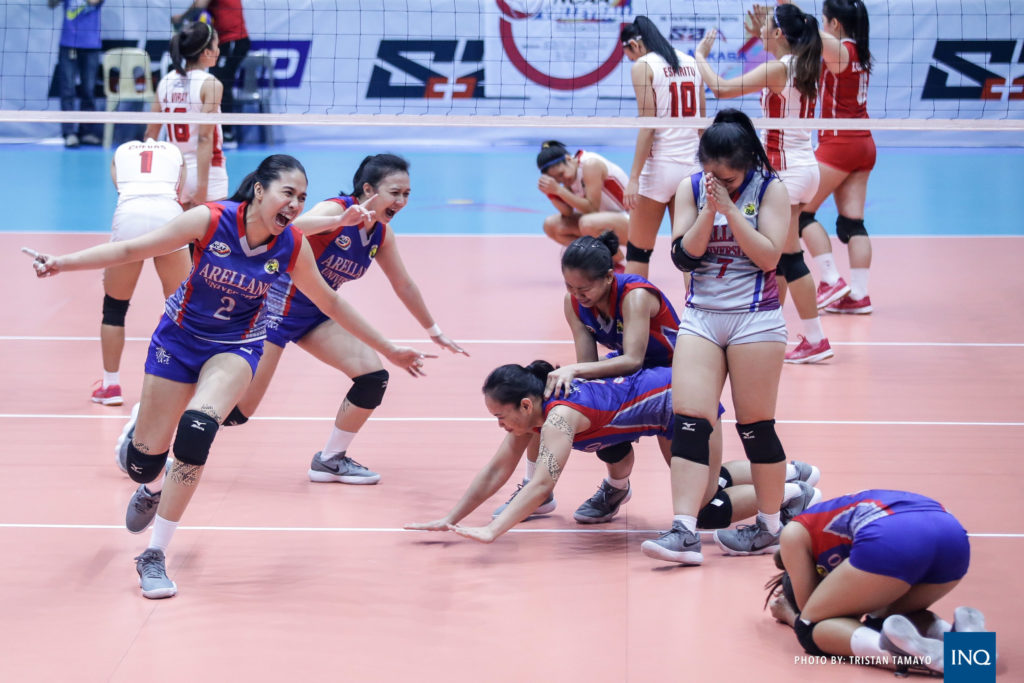 Arellano sweeps San Beda for 3rd NCAA title in 4 years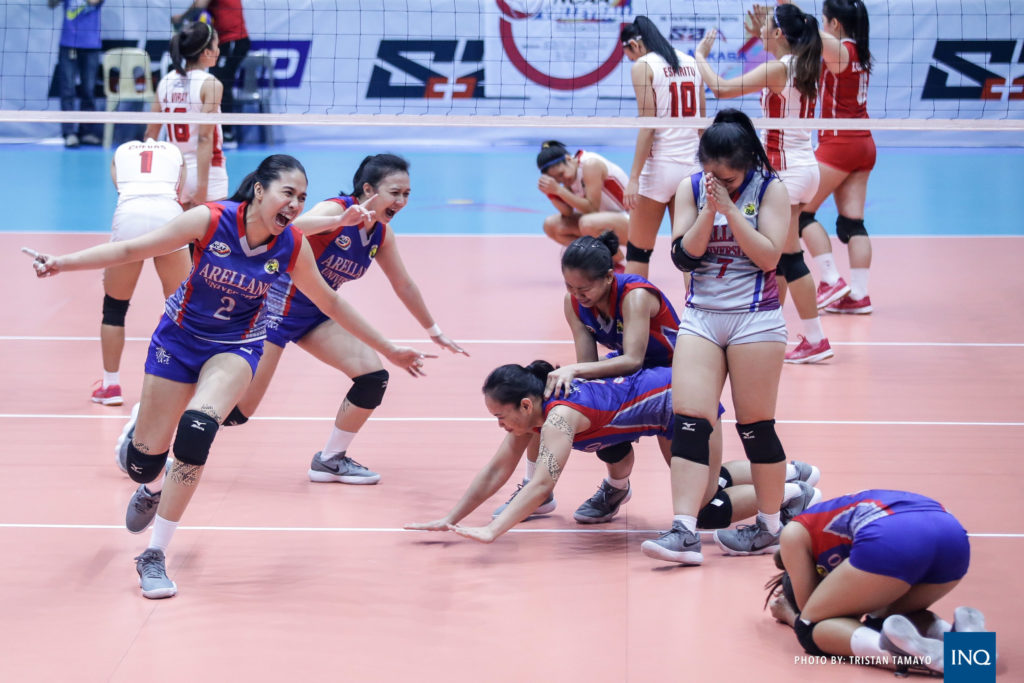 Photo by Tristan Tamayo/INQUIRER.net
Arellano University retained its title after sweeping San Beda, 25-13, 29-27, 25-15, in the NCAA Season 93 women' volleyball Finals Monday at Filoil Flying V Centre in San Juan.
Regine Arocha, who was deservingly named Finals MVP, led a dominating performance by the Lady Chiefs, who won their third championship in the last four years.
The game was in stark contrast to the finals opener on Friday where Arellano needed five sets to hold off a game San Beda side.
Arellano raced to an 8-0 start in the third set before widening the gap to 14-2 as the Lady Chiefs never looked back.
But the pivotal stretch of the duel came in the second set when Arellano rallied and saved four set points with Arocha scoring three of her team's last four points, including back-to-back hits for a 2-0 set lead.