Sport
Angels, Cool Smashers kick off Open drive vs tough rivals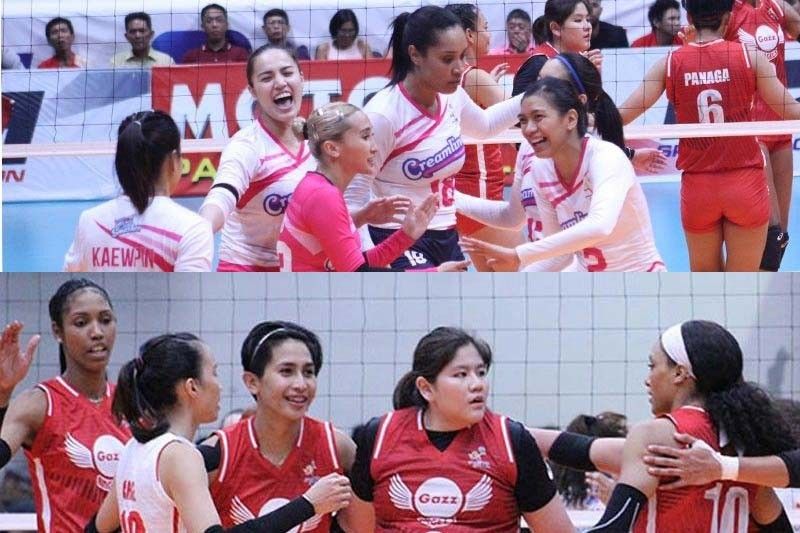 Games Sunday
2 p.m. – Air Force vs Creamline
4 p.m. – PetroGazz vs BanKo-Perlas

MANILA, Philippines — The Premier Volleyball League Season 3 Open Conference gets going Sunday with PetroGazz launching its drive for a second straight championship against redemption-seeking BanKo-Perlas and Creamline kicking off its title-retention bid versus a comebacking Air Force side at the Filoil Flying V Center in San Juan.
The Angels, powered by a pair of talented imports, dethroned the Cool Smashers in the recent Reinforced Conference finals with the former ready and raring to prove their worth as a championship-caliber squad in the centerpiece conference of the league with their chemistry and familiarity.
"We really prepared hard for this conference since this is all-Filipino, the main tournament of each PVL season," said multi-awarded middle blocker Jeanette Panaga.
"This will test how far can we go as a team without our imports."
The high-leaping Cherry Nuñag admits focus will be on them and, like Panaga, the Reinforced Conference second Best Middle blocker is out to prove that the Angels can vie for a championship even without the celebrated duo of American Janisa Johnson and Cuban Wilma Salas.
"We'll show everyone that we can do it even without the imports," said Nuñag, who will also be leaning on the likes of Jonah Sabete, Paneng Mercado, Alyssa Layug, Joveylyn Prado, setters Djanel Cheng and Chie Saet, Cai Baloaloa, Jessey de Leon, and liberos Cienne Cruz and Rica Enclona for support.
Gametime is at 4 p.m. with the Perlas Spikers also seeking to start out strong and sustain the charge in a bid to erase the stigma of a faltering finish in the recent conference that saw them lose steam and bow to the PacificTown Army Lady Troopers in the battle for bronze.
BanKo-Perlas actually boasts of a combination of veteran and rising stars with Sue Roces, Dzi Gervacio expected to provide the experience and poise and the likes of Nicole Tiamzon, Kathy Bersola and Mary Mae Tajima to supply the firepower for a team that also features Roma Doromal, Cherilyn Sindayen, Gizelle Tan, Ella de Jesus, Jem Ferrer, Ana Gopico and Rose Mary Cailing.
Though the intact Cool Smashers appear to have the edge against the Jet Spikers in their 2 p.m. clash, the latter remains a tough rival with Joy Cases, May Ann Pantino, Angel Mae Antipuesto, Dell Palomata and Wendy Semana itching to strut their wares after skipping the first conference of the league organized by Sports Vision and backed by Mikasa, Asics and KFC.
The Air Force roster also includes Judy Ann Caballejo, Mae Cabalsa, Jennifer Manzano Gena Andaya, Yna Papa, Mary Ann Balmaceda, Mae Crisostomo, Abegail Nuval, Javen Sabas, Sky Chaves and Glaiza Maquinto.
Other teams vying in the mid-season conference of the country's premier league are Motolite, BaliPure, PacificTown Army and newcomers Chef's Classics and Choco Mucho.