Sport
Altas bag first NCAA chess crown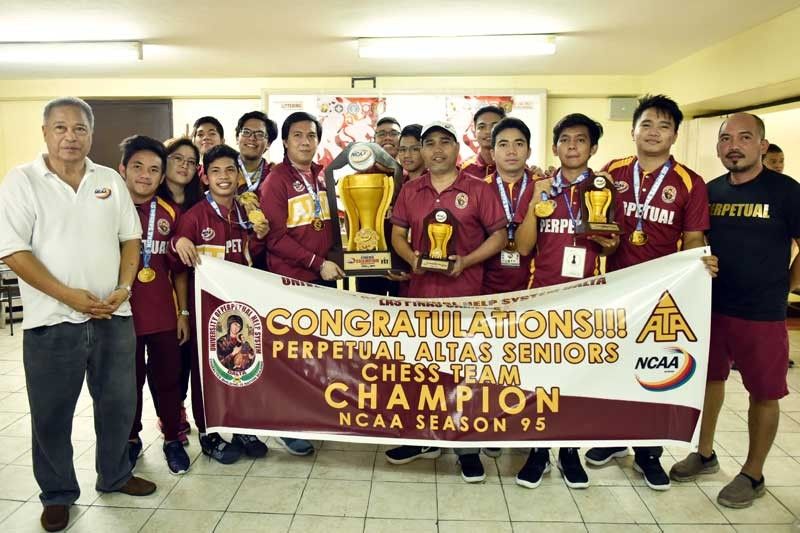 MANILA, Philippines — Perpetual Help captured a first-ever NCAA chess crown as the Altas downed the Arellano Chiefs, 3.5-.5, in the finals at the San Beda U Conference Room in Mendiola, Manila Saturday.
The Altas men's chess of head coach (IM) Roel Abelgas seized the crown – their first since joining the league in 1985.
"We prepared hard for this after we finished fourth last season," said tournament MVP John Marx Anastacio.
Individual gold-medal winners were Daryl Samantila of St. Benilde (Board 1), Marc Christian Nazario of San Beda (Board 2), John Fleer Donguines of St. Benilde (Board 3), Anastacio (Board 4), Louigi Beñas of Arellano (Board 5) and Johshua Marquez of LPU (Board 6).
Meanwhile, the San Beda Red Cubs chess team dethroned defending champion Perpetual Junior Altas, 2.5-1.5.
Gal Brein Palasigue of SBU was declared the Juniors Division MVP.