Sport
Aces show Bolts the exit, reach title series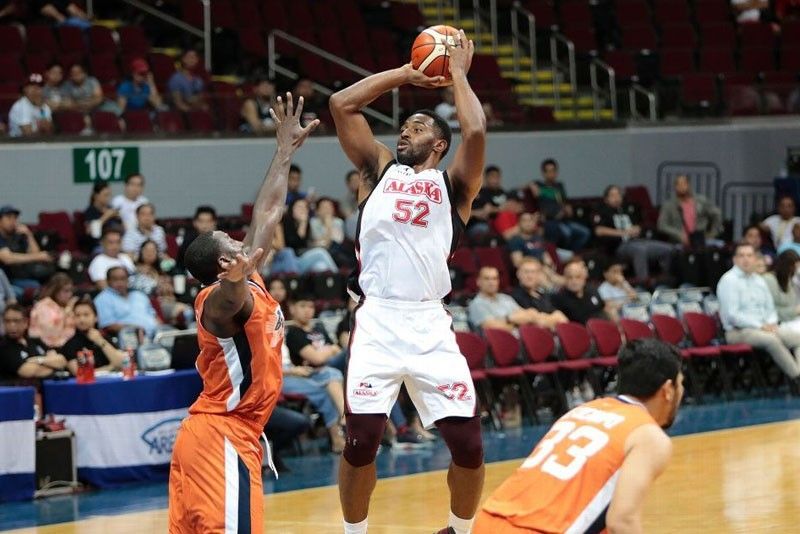 MANILA, Philippines — Mike Harris strutted his stuff as a former NBA player, and Alaska Milk fought with the steadiness and sharpness of a seasoned team, ending Meralco's miracle run, 99-92, to clinch the second berth in the PBA Governors Cup Finals at the Cuneta Astrodome last night.
Harris actually struggled at the start but sizzled with one clutch play after another in the payoff period as the Aces outlasted the Bolts in a tough battle to set up a best-of-seven title showdown with the Magnolia Hotshots.
The tourney will take a breather first to give way to the fifth window of the FIBA World Cup qualifiers, then the Aces and the Hotshots begin their championship face-off on Dec. 5 over at the MOA Arena.
It's the eighth title duel between the two teams but first in eight years or since the Ryan Gregorio-mentored Purefoods team beat Alaska in a best-of-seven series that went the full distance.
"It's gonna be a battle, an absolute battle," said Alaska coach Alex Compton.
"They're playing well right now. Meralco was playing good but they had a lot of injured players. Magnolia is playing well; everybody's clicking. They have a great coach and they have great players," Compton added.
The Aces arranged the Last Dance with the Hotshots as they overcame the gritty Bolts, ending Meralco's climb from a 1-6 start in the tourney.
"They were warriors. They fought all series long. They did an amazing job. But today, it was about us showing our real character, showing signs that we're a good team," said Harris, a bull-strong import also ending Allen Durham's ride as a two-time Governors Cup Best Import.
Harris exploded for 11 of his 27 points in the fourth quarter but deflected the credit to their reserves who sparked the rally for the team from an early 14-point deficit.
The scores:
Alaska 99 – Harris 27, Casio 14, Racal 10, Teng 10, Manuel 10, Banchero 9, Enciso 7, Thoss 4, Baclao 4, Pascual 4, Exciminiano 0, Potts 0.
Meralco 92 – Durham 31, Hugnatan 13, Newsome 12, Salva 10, Amer 10, Caram 7, Lanete 7, Hodge 2, Faundo 0, Dillinger 0, Canaleta 0, Tolomia 0.
Quarterscores: 21-28, 47-48, 68-60, 99-92