Opinion
The future of the teaching profession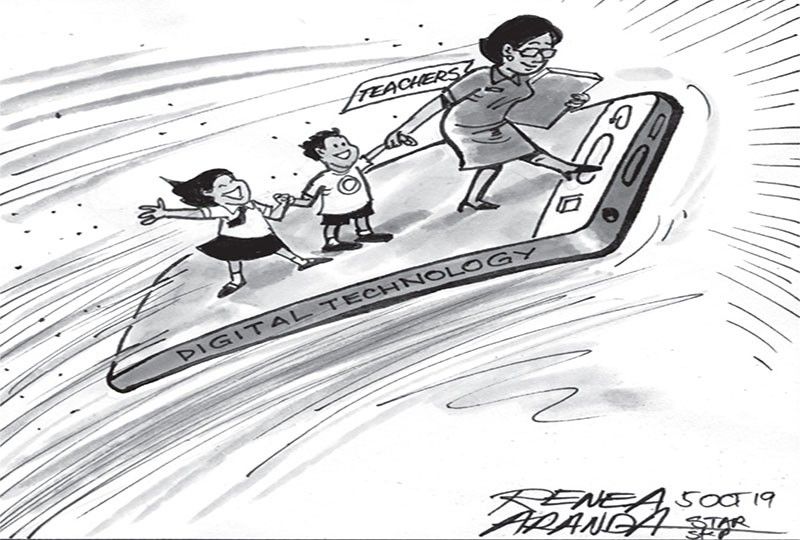 With the skills required combined with the long hours and modest pay, teaching remains a noble profession. Since 1994, the sacrifice and dedication shown by educators have been honored by the international community through the annual observance of World Teachers Day on Oct. 5. In the Philippines, this special day is also the culmination of National Teachers' Month.
Beyond joining in the annual global observance, the Philippines has moved to improve the welfare of teachers. Not too long ago, educators especially those employed in public schools left the country to work overseas for higher pay. A number of them accepted jobs even as domestic helpers. Others took short courses as caregivers to land jobs abroad.
The exodus created a serious shortage in the country's teaching force. The impact was felt particularly in Filipino students' English proficiency, since there was a high demand in certain countries for English teachers from the Philippines. Filipinos taught English even in inner city schools in the United States.
Philippine authorities managed to stem the exodus through a series of increases in the salaries and benefits of public school teachers. Today there is still dissatisfaction with the pay, but salary scales in public schools have become competitive enough to lure teachers from private educational institutions. The higher pay in the public sector has compelled certain private schools to raise the salaries and benefits of their teachers.
There is always room for further improvement in teachers' remuneration. Teachers in this country also have other concerns that need to be addressed. In conflict zones particularly in Mindanao, teachers are targeted by violent extremists. These days, there are also teachers who complain about being classified as communists by security forces. The teachers have expressed concern that the "red-tagging" endangers the free exchange of ideas, which is a critical component of a good, well-rounded education.
Like other countries, the Philippines needs to work on the theme of World Teachers' Day 2019 – "Young Teachers: The Future of the Profession." The theme calls for measures to attract and keep the brightest minds and young talents, and to make teaching the first profession of choice for the youth.
A nation is only as good as its human resource. The quality of that human resource depends a great deal on the quality of education, and those with a mission to deliver the service. Promoting the welfare of teachers is always a sound investment.