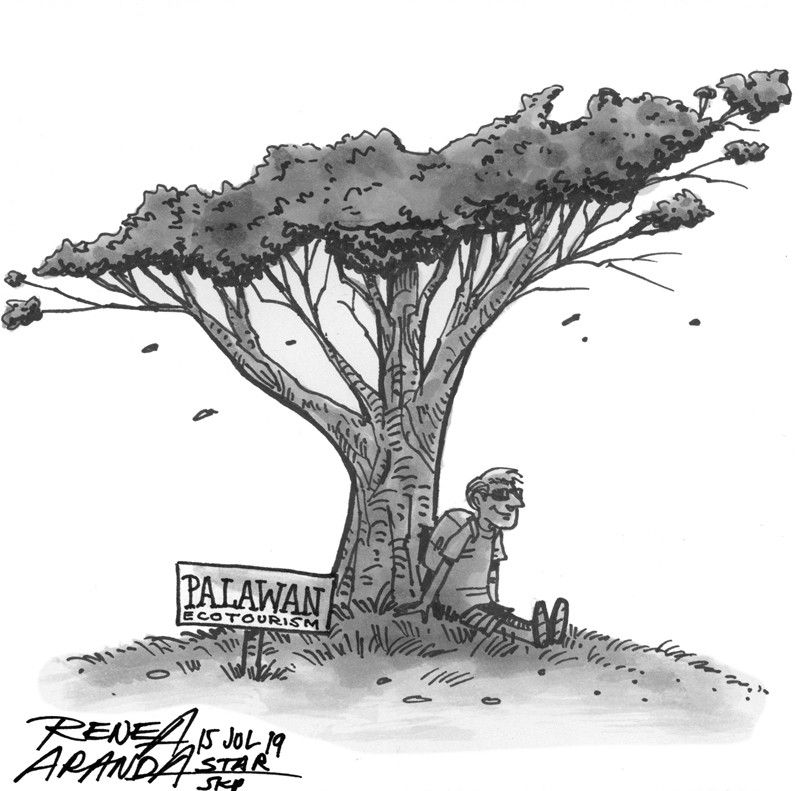 Once again, Palawan has earned recognition from travelers. Readers of Travel+Leisure magazine ranked Palawan second among the world's best 15 island destinations – an improvement from last year's sixth place.
Earlier this year, Palawan's El Nido together with Boracay were also named among the best beaches in Asia by TripAdvisor's 2019 Traveler's Choice Awards.
The accolades are well deserved. Palawan is home to two UNESCO World Heritage Sites: the Subterranean River National Park in Puerto Princesa and Tubbataha Reefs Natural Park in Sulu Sea. El Nido and Coron have world-class snorkeling and diving sites. Limestone formations that dot Palawan waters provide spectacular sceneries.
The challenge is to prevent the province from becoming a victim of its own success. Following the rehabilitation of Boracay Island, a similar effort is underway notably in El Nido, to clean up the beach, modernize the sewerage system and enforce coastal easement rules. Access to the top destinations in the province is being regulated, but there are lesser known destinations that also need to be protected from overdevelopment. Uncooperative local government officials must face sanctions.
Sustainability is always a challenge. This year's second place ranking is down from Palawan's top spot in the same magazine in 2013 and 2017. The slide may be due to the emergence of other attractive destinations, but the goal must always be to hold on to the top spot.
Apart from protecting the environment, ecotourism should include promoting the welfare of indigenous communities. They should be given opportunities to participate in tourism programs and to reap the benefits of a highly profitable industry. Preserving their culture should be part of any tourism development program in the province.
Palawan residents are also custodians of rich biodiversity. With ecotourism as the lifeblood of the province, residents can understand that their livelihoods depend on protecting their natural blessings, from the extensive coral networks to the lush forests and mangrove areas. There are threatened wildlife that need nurturing, such as pangolins, the bear cat and hornbill. Those who are tempted to maximize commercial profits should realize that the long-term viability of their business depends on the health of the environment.