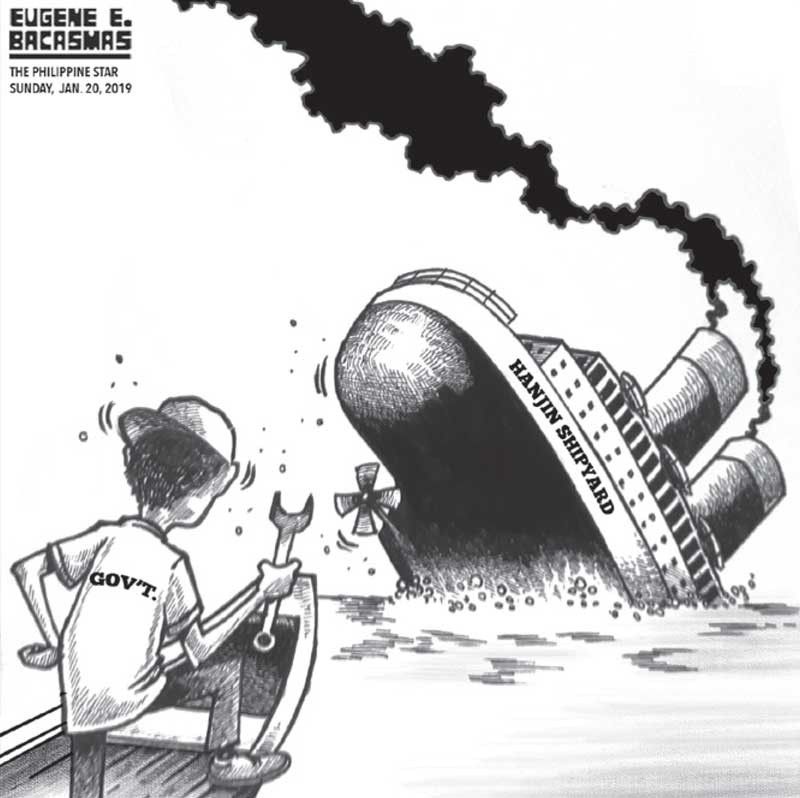 Taking over Hanjin
In an archipelago of 7,100 islands, with many people depending on the sea for transportation and livelihood, shipbuilding is inevitably a major industry. The Philippines is ranked among the top five shipbuilding countries in the world.
The Spanish colonizers operated shipyards such as the one in Cavite's Sangley Point, servicing the galleon trade between Manila and Acapulco, Mexico. Many other shipyards have sprung up since then across the country, with local companies now producing vessels for fishing and patrols.
The Philippine Navy, however, is still procuring vessels from overseas, with plans to order about 20 ships in the next 10 years. So defense officials, reportedly with the support of President Duterte, are considering a government takeover of Hanjin Heavy Industries and Construction Philippines in Subic Bay. Because of a global economic slowdown, the South Korean giant has declared bankruptcy, with the fate of its 28,000 Filipino shipyard workers uncertain as the Subic facility undergoes rehabilitation.
A government takeover of the Hanjin shipyard could help those employees keep their jobs. It could be a boon for the Navy. But because naval vessels are targeted for production in the facility, any takeover will have to take into consideration national security issues.
Shipbuilding also requires special expertise and cannot be left to amateurs. This cannot be another Metro Rail Transit 3, whose maintenance was taken out of Japan's Sumitomo and awarded to a newly incorporated all-Filipino firm with a tiny capitalization and even smaller expertise in overhead trains, but with big political connections. The result is the current disastrous state of the MRT 3.
Certain quarters are urging the government to instead seek a white knight from the private sector with the capability to take over the shipyard. The Philippine Navy can still have a base in a part of the sprawling property while the private sector takes charge of shipbuilding. Whoever takes over the shipyard must have the capability to revive the facility instead of worsening its collapse.