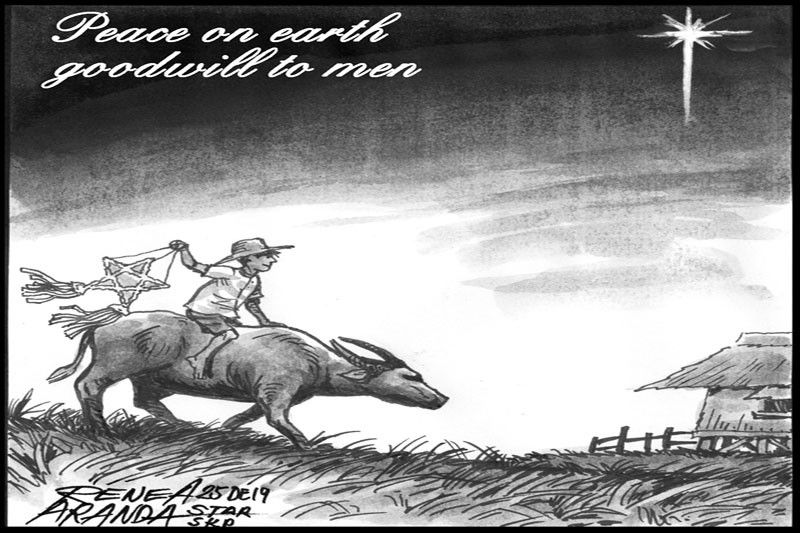 It's the season of hope, and annual surveys consistently bear this out. In the December survey taken nationwide by pollster Pulse Asia, 93 percent of the respondents said they expected a "more prosperous" holiday season and were approaching the New Year with hope.
Another nationwide survey, this time taken from Dec. 13 to 16 by Social Weather Stations Inc., showed 79 percent of Filipinos saying their expected their Christmas to be happy. The fourth quarter SWS survey also showed 76 percent of the respondents believing it is better to give than to receive this Christmas.
The results of the surveys were released as the government is preparing for the resumption of peace negotiations with communist rebels. The first day of the 15-day holiday truce with the rebels, declared by both sides, was not promising, as the New People's Army was tagged by the military in attacks in Camarines Sur and Iloilo on Monday that left a soldier dead and eight wounded. It sent the message that the communist leaders living in exile in Western Europe may no longer have control over cadres in the Philippines.
The resumption of peace negotiations nevertheless is a positive development as another year draws to a close. Yesterday, the Armed Forces of the Philippines indicated that despite the ambush, it would abide by the declaration of President Duterte for a cessation of offensive military operations against the NPA during the holidays.
Peace is one of the messages of Christmas. And while communism is godless and sees religion as an opium of the people, the rebels will also benefit from the Christmas truce and the rekindling of prospects for peace.
A peaceful, joyous Christmas to everyone!