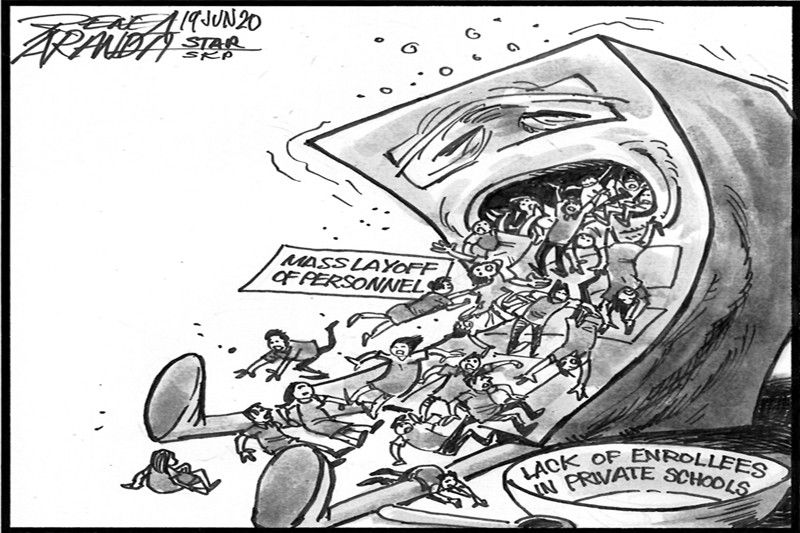 While Luzon was under enhanced community quarantine, private schools had warned that deferring the school opening to August would mean revenue losses of P55.2 billion for the sector. With Metro Manila still under general community quarantine and the entire Central Visayas now back to the strict ECQ, however, education officials are left with no choice but to forge ahead with a delay in the school opening, now set on Aug. 24.
The private school operators had opposed a deferment of the school opening, saying they could not continue subsidizing their teachers and other employees beyond April in the absence of revenue. With coronavirus disease 2019 cases still rising, however, and no cure or vaccine in sight, a deferred school opening remained the best option. Private school operators, after all, had also estimated that their losses could jump to a whopping P142.1 billion if classes would be deferred for a year.
Left with no choice, school operators opened their systems to online enrollment for a blended learning mode that combines distance learning and traditional face-to-face lessons. As of yesterday, the Department of Education reported that nearly 12 million students had enrolled for the 2020-2021 academic year.
That's still less than half of the total enrollment in 2019. The government estimates the country's student population at 30.7 million – 27.8 million in elementary and high schools and 2.9 million in higher education institutions. Of the number, 16 percent of students in elementary and high schools are in private schools; in HEIs, the figure is 54 percent.
In interviews, parents have cited their lack of resources for blended learning for their children. Smartphones, computers and internet service fees are beyond the means of many households in the country. Where face-to-face learning will be allowed, parents have also expressed concern about their children being infected with the coronavirus.
Yesterday in a television interview, a representative of the sector said up to 400 private schools could be forced to close shop due to low enrollment. Amid the reluctance to enroll, the DepEd has allowed manual enrollment as parents also complained about the complexity of online processes for those unfamiliar with digital technology.
Around the world, the pandemic has severely disrupted education. Even before the pandemic, education services in the Philippines were already in need of an upgrade, as indicated in assessment tests. The shutdown of schools can only aggravate the problem. Like other sectors badly hit by the pandemic, the private educators need attention and assistance.