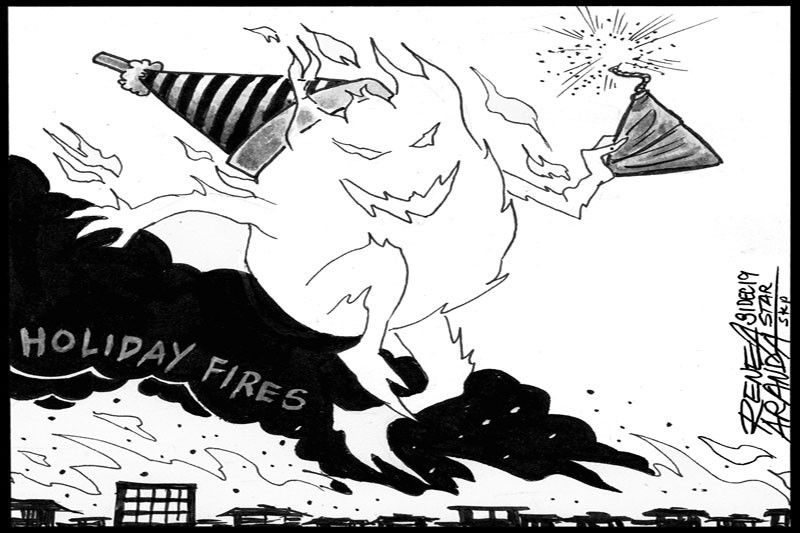 Military and police officials issued widely publicized warnings to their personnel against indiscriminate firing of guns during the holiday revelry. From Dec. 16 to 30, however, two soldiers and a policeman were among the 18 people arrested around the country for indiscriminate gunfire.
During the same period, seven persons were injured by stray bullets – two in Metro Manila and seven in the Bangsamoro Autonomous Region in Muslim Mindanao. The Philippine National Police said its member, who was assigned in Butuan, had been arrested and his gun confiscated. The two soldiers, meanwhile, were assigned in Cotabato City and had been drinking, the PNP reported.
In recent years, stray bullets have killed and maimed victims all over the country. Many of the victims were children, including a toddler who was sleeping at home when a bullet pierced their roof and fatally hit her. In almost all the deaths, the culprits remain unidentified.
With thousands of loose firearms all over the country, finding the killers could prove impossible. Chances of catching such killers, however, can be enhanced with public vigilance. Any person in the neighborhood who is spotted firing a gun into the air must be reported immediately to authorities. Law enforcers must move quickly to apprehend the person and keep an accurate record of the gun used. This may facilitate matching of the weapon to any bullet that might be recovered in case someone in the vicinity is injured by gunfire from an unknown source.
Aside from preventing celebratory gunfire, the public is also reminded to take precautions against another common source of injuries and even death during the holidays: fire. Malfunctioning Christmas lights, neglected candles as well as defective or mishandled pyrotechnics have caused fires that destroyed property and led to deaths and injuries during the New Year's revelry in previous years.
Accidents happen, but there are ways of minimizing the risks. With preventive measures, misfortune and tragedy need not mark the start of the New Year.