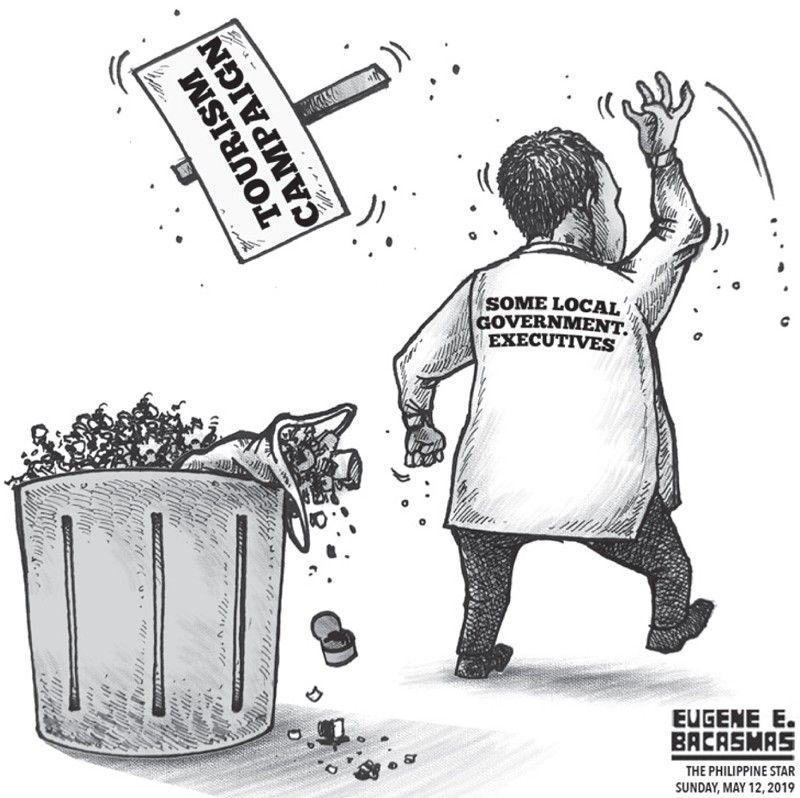 The government is pushing for sustainable tourism to generate jobs and stimulate economic growth especially in underdeveloped rural areas. Multilateral lending agencies have also recognized the significant contributions of tourism to poverty alleviation and national development.
What are the major hindrances to sustainable tourism? Tourism Secretary Bernadette Romulo-Puyat pointed to bullheaded or, as she described them, "pasaway" local government executives, who refuse to support the campaign of the national government in places such as Palawan's El Nido, or whose policies have degraded the environment in popular tourist destinations such as Baguio City.
The mayor of Malay town in Aklan, which has jurisdiction over Boracay, has been ordered dismissed for the environmental mess on the resort island. Worldwide, sustainable tourism has emerged as a key engine of economic growth. As Boracay has shown, local government executives have a critical role to play in the success of any campaign for sustainable tourism.
This should emphasize the need to make informed choices when people cast their votes tomorrow. With the devolution of powers, the quality of basic services depends on the capabilities of local government executives. Garbage collection, public education, health care, public safety, as well as the creation of an environment conducive to job-generating investments and livelihood opportunities are in the hands of governors, mayors, vice mayors and councilors.
It is no coincidence that many of the most underdeveloped areas in the country are controlled by local political warlords who are incapable of competent governance, who always place personal interests ahead of the needs of their constituents.
Tourism has been recognized as an important driver of economic growth. But sustainable tourism needs competent management by both the national and local governments. Tomorrow's elections give the people a chance to pick capable local managers.