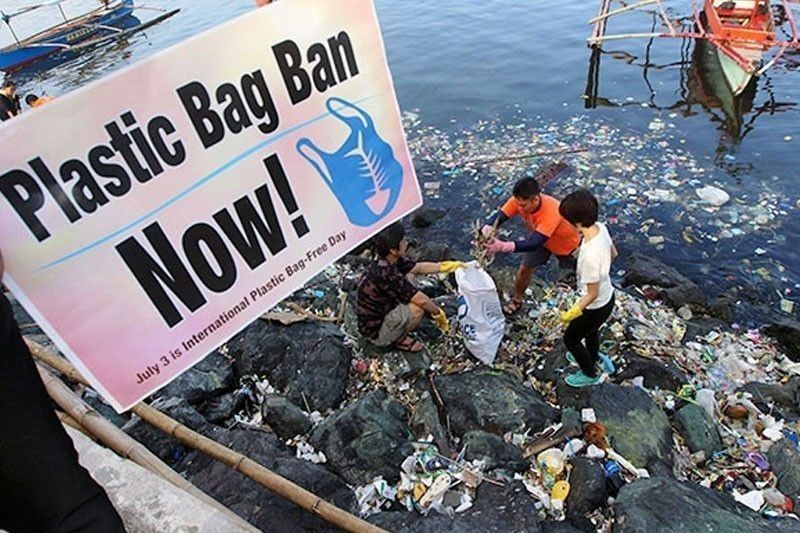 "We know how long it takes most kinds of leavings to decay. Organic material goes quickly: cardboard in three months; wood is up to three years, a pair of wool socks is up to five. A plastic shopping bag may take 20 years; a plastic cup, 50. Major industrials will be there for much longer. An aluminium can is with us for 200 years, a glass bottle for 500, a plastic bottle for 700, and a styrofoam container for a millennium (1,000 years)." This was written in NYT by William Bryant Logan, an arborist and author.
Last week I wrote a column : "Stop Using Plastics". My main message was that plastic pollution was not just an environmental issue; but had become a global crisis causing physical harm to both humans and animals and especially marine life. Millions of animals are killed by plastic pollution, from birds to fish to other marine organisms. Microplastics have been found in more than 100 aquatic species including fish, shrimp and mussels.
Plastic are used in numerous products because they add comfort, convenience and safety to our everyday lives. Instead of bringing water canteens, water is sold in plastic bottles and sold in every supermarket and even by street vendors. Instead of silverware, restaurants provide plastic spoons and forks. Plastic straws are provided for beverages and plastic stirrers go with coffee cups. The groceries and take home food from fast food chains are normally wrapped in plastic bags. Plastic folders and envelopes are common in offices.
The problem is that all these products are thrown away after a single use. As I said in my last column: "A plastic product is thrown away after being used for a few seconds, minutes or hours yet they will persist in the environment in the form of microplastics for as long as 400 years." I am repeating this to drive home the point that every single person who uses single use plastic product is contributing to this crisis of plastic pollution.
That column elicited some interesting responses. A group called the Eco Waste Coalition sent me a lengthy message. Here are excerpts:
" The groups likewise called attention to the need for industries and businesses in the manufacture and sale of consumer goods to take responsibility in reducing their production and usage of single use plastics choking storm drains, rivers and the oceans.
"We can no longer solely put the blame on consumers and poor communities for our garbage woes. Corporations need to roll out plastic reduction policies, re-design products with the environment in mind and to disassociate themselves from throw away plastics and harmful chemicals polluting the oceans."
One corporation is apparently planning to launch its own plastic-free campaign. One of the largest insurance brokers in the world is Lockton International Holdings based in London. Its CEO Neil Nimmo apparently read my column and sent me this message:
"I couldn't agree with you more! I plan to have Lockton in Europe completely plastic free by 2021. So no single use plastic will be allowed in the office nor are our suppliers allowed to deliver goods with single use plastic covers or wrapping."
Lockton Philippines is the local partner and, its CEO Vic Valledor has announced his intention to ensure a single use plastic free company also by 2021 or earlier. These are examples of corporate initiatives that other business firms can follow.
There are a few communities that are beginning to take specific action. Pacific Village in Muntinlupa is holding a community meeting this Sunday. Their speaker is Monique Obligacion, one of the founders of Zero Waste Group, who will give a presentation why we need to do what we must to address this environmental crisis. For communities, instead of asking how to solve this global crisis, they should address the environmental crisis in their specific community. The first step is to organize and spread awareness. The second step is to plan what each household and the community can do to eliminate single use plastic products and to train everyone on the importance of recycling. I was shocked that in my own community, I found out that garbage collectors will not pick up our garbage unless it is wrapped in plastic bags!
I would also encourage public support for measures to control plastic pollution that are currently being studied or implemented by various local governments. If your local government is not doing anything along this line, then citizens should voice their demand of local officials to enact local laws that will address this environmental crisis.
There should also be public support for Senate Bill No. 40 which was introduced by Senator Francis Pangilinan. This bill is an act:" Regulating the manufacturing, importation, and use of single use plastic products and providing penalties levies and an incentive system for industries, business enterprises and consumers thereof."
In the bill's explanatory it noted: "During coastal clean ups conducted by the World Wildlife Fund (WWF), they noted that most of the debris gathered are plastic, including single use sachets of shampoo, toothpaste, creams, laundry soap and even food."
Every single person regardless of age, gender, income class, education can be part of this campaign to save future generations from the scourge of plastic pollution.
Creative writing classes for kids and teens
Young Writers' Hangout on Aug. 17 (1:30 pm-3pm; stand-alone session) at Fully Booked BGC. For details and registration, email [email protected].
Email: [email protected]