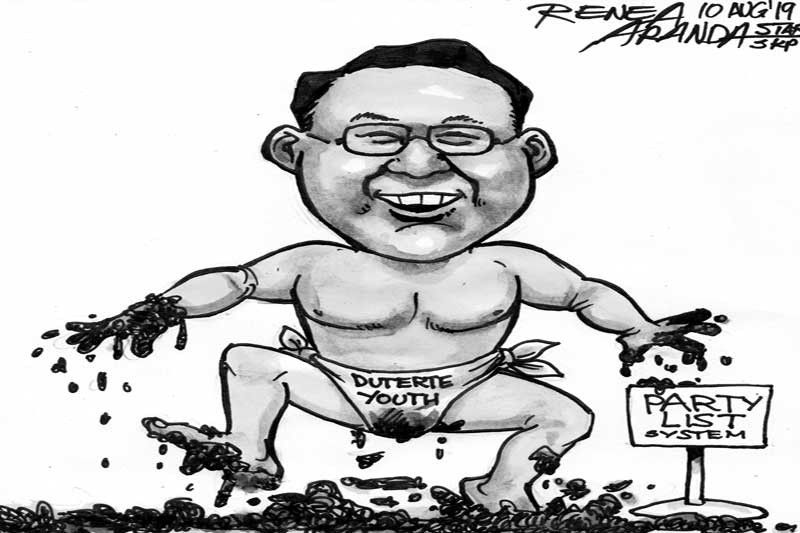 He's beyond the legal age limit for a youth sectoral representative, and he filed for nominee substitution beyond the legal deadline. This week the Commission on Elections finally disqualified Ronald Cardema from sitting as the congressional representative of the party-list group Duterte Youth. After he was disqualified by the Comelec, his party then sought to replace him with other nominees.
It's a measure of how much the Comelec's authority has been eroded that what seemed to be a cut and dried case of violating party-list election rules has been such a challenge to stop. Cardema was 34 when he belatedly sought to replace his wife as the nominee of a sector wherein an age limit is specified by law: between 25 to 30 years.
Comelec Commissioner Rowena Guanzon reported receiving threats apparently from Duterte Youth after Cardema was disqualified. If ever the Comelec disqualifies Duterte Youth itself for violating the party-list law, as demanded by several groups, what happens next to Guanzon deserves watching.
Cardema, whose youthful ideological sympathies have swung from left to right, has drawn flak for proposals to confront communist influence particularly in schools. It's unclear if he intends to challenge his disqualification all the way to the Supreme Court, whose decision in a particular case opened the floodgates to the bastardization of the party-list system.
Even several former members of the constitutional commission that drafted the Charter ratified in 1987 have lamented that the party-list system has become so perverted it's unrecognizable from what the framers had in mind.
The Comelec has acknowledged that Duterte Youth has made a mockery of the party-list system. Guanzon, however, says someone must file a disqualification case against Duterte Youth before the Comelec can make a move. The difficulty of disciplining a party-list group adds to the growing arguments for the abolition of this failed experiment in marginalized representation.