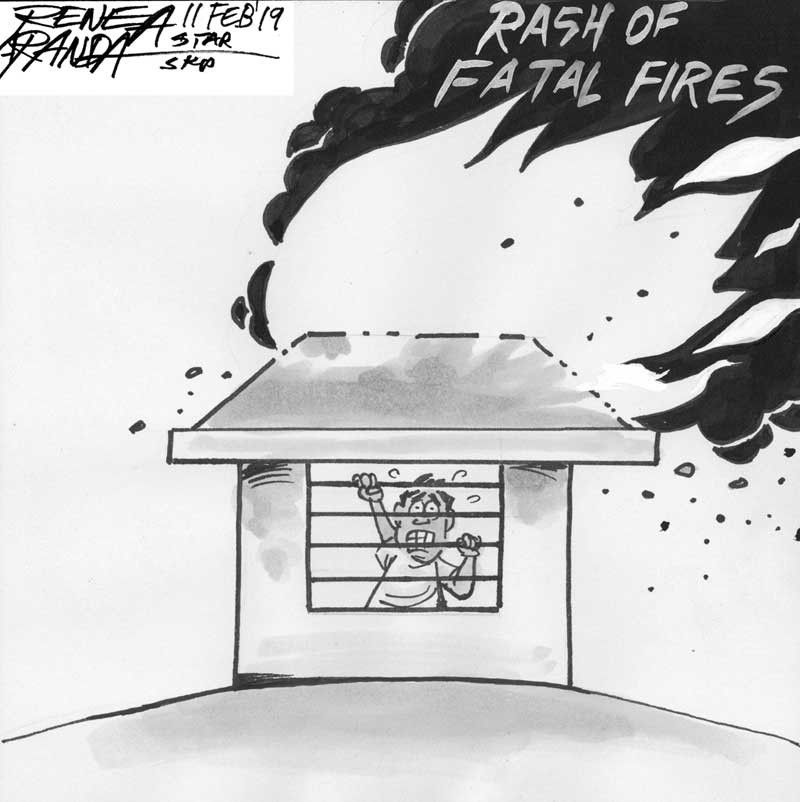 Killer fires
Fire Prevention Month, the usual onset of summer when numerous fires break out, is still three weeks away. Yet the country is already seeing fires causing destruction of property and loss of lives.
Last Saturday afternoon, a fire damaged a house in Barangay South Cembo, Makati. The fire was quickly put out and no one was injured. Hours later, another fire hit the densely populated Maricaban area in Pasay City. Ten families lost their homes, but at least no one was injured.
On Thursday last week also in Maricaban, nine persons died when they were trapped in a fire that engulfed their two-story house. The fire, which broke out at 2 a.m., lasted only about an hour, but a couple and their three children perished together with their relatives – a father and his three sons.
Probers are still trying to establish the cause of the killer fire. Some reports, however, said a survivor narrated waking up to the house engulfed with smoke, which she noticed was coming from a computer on the ground floor. Meanwhile, faulty electrical wiring is being eyed in the two fires that struck last Saturday.
Among the reminders issued by fire safety authorities is to unplug small electrical appliances and gadgets when not in use. Proper grounding and the use of circuit breakers are also recommended for certain appliances.
Warnings have been issued on the prolonged use and charging of computers and mobile phones. Manufacturers have also warned that cheap knock-offs of their chargers may overheat and cause fire.
Faulty installation of electrical wiring can be as dangerous as unattended candles and kerosene lamps. Special care is needed in heavily congested informal settlements where homes are put together from flimsy plywood and scrap materials.
The recent fires should give urgency to fire prevention measures in homes, offices and schools. No need to wait for Fire Prevention Month; as last week's tragedy in Maricaban showed, a fire even in a single home can exact a heavy toll on lives.