Opinion
Illegal and unregulated fishing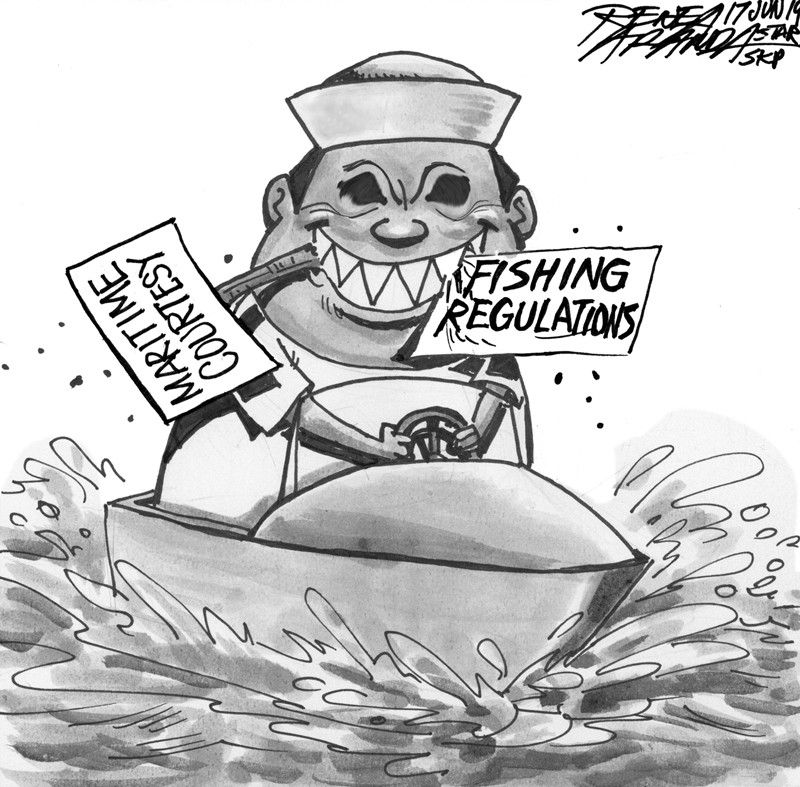 Earlier this month, a special day was observed by the international committee, which should have received more attention in our country with 7,100 islands. Because of the incident involving Filipino fishermen in Recto or Reed Bank a week ago, the International Day for the Fight Against Illegal, Unreported and Unregulated Fishing gains more relevance.
The special day, observed every June 5 upon the recommendation in 2015 of the Committee on Fisheries of the Food and Agricultural Organization, marks the entry into force of the Port State Measures Agreement. The PSMA is the first legally binding international instrument to fight illegal, unreported and unregulated fishing. The United Nations General Assembly approved the observance of the special day in December 2017.
The annual cost of illegal, unreported and unregulated or IUU fishing is estimated by the UN at $23 billion. The PSMA facilitates the prevention of vessels engaged in IUU fishing from entering states that have signed up to the agreement, thereby depriving illegal fishers of markets and port services. The state-certified Global Record of Fishing Vessels, Refrigerated Transport Vessels and Supply Vessels became operational in 2017, and supports implementation of the PSMA.
Small-scale fishing communities are the most threatened by IUU fishing, according to the UN. Approximately 10 percent of the world's population or about 700 million people depend directly on fisheries for their livelihood. Illegal fishing threatens those livelihoods as well as fish stocks and the environment.
The UN has also noted a possible link between IUU fishing and other illegal activities such as human trafficking, labor abuses and even slavery as well as the trafficking of weapons and narcotics.
Proper implementation of the PSMA requires capacity building for monitoring coastal communities as well as a country's territorial waters and exclusive economic zones. Any country that wants to make fisheries sustainable must boost its efforts to fight illegal fishing.