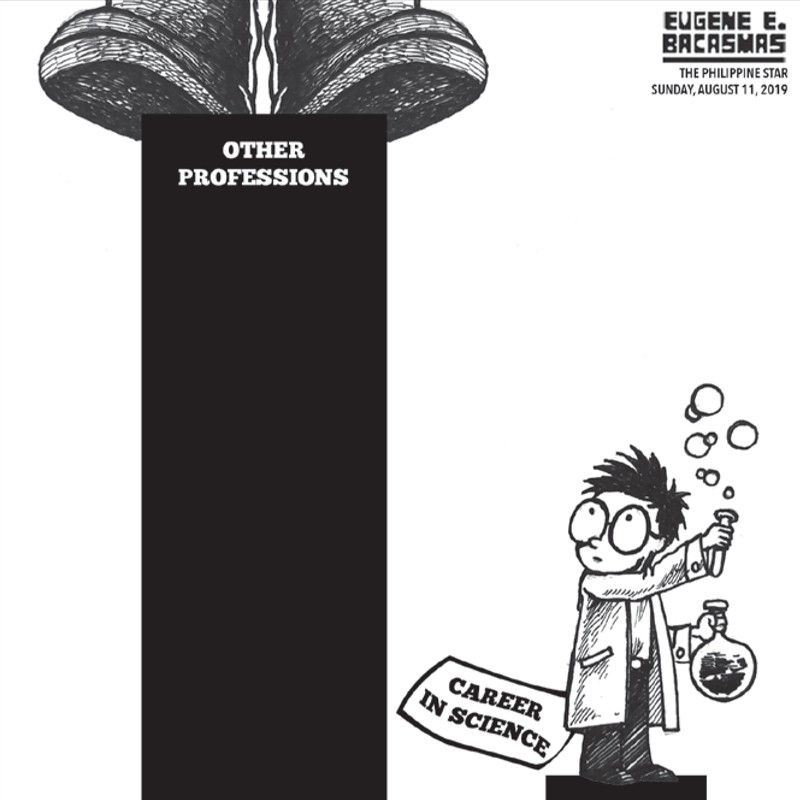 They work away from the limelight, but what they do often give society lifelong benefits. Scientists make life easier, healthier, more comfortable and enjoyable. So when they are given official recognition for their life's work, the country applauds.
Such is the case with agronomist and geneticist Emil Javier. The 17th president of the University of the Philippines has been conferred the title of National Scientist by President Duterte.
"Emil Javier, in the pursuit of his lifelong mission to look after the needs of the poor by capitalizing on the resources of modern science, played an active role in the efforts to inform the public about the nature of science and its potential to improve people's access to food and health, and to emphasize the need for high safety standards in both research and production of biotechnological innovations," part of the proclamation declared.
The honor was conferred this month amid ongoing moves to set up a Philippine Space Agency as well as efforts to encourage more Filipinos to consider careers in the sciences, technology and mathematics or STEM.
In the 1960s, Filipinos helped develop the so-called miracle rice at the International Rice Research Institute in UP Los Baños that tripled rice yields and helped ease global hunger and malnutrition. For a long time, however, Filipino interest in the sciences has taken a backseat to headline-hogging matters such as politics and entertainment. With globalization, Filipinos pursued skills and professions that were in demand overseas.
Today the government is trying to rekindle interest in STEM. Thanks to recent developments, such as the launch of micro satellites by Filipino scientists and the discovery of a new species of ancient human in a cave in Cagayan, confirmed and announced last April, young Filipinos may be inspired to pursue STEM careers.
There are only 18 Filipinos with doctorates in Archeology, among them Armand Mijares and Eusebio Dizon, who excavated the remains of Homo luzonensis in Callao Cave. There are only three astrophysicists, one of them Rogel Mari Sese, leader of the National Space Development Program.
The microsatellites Diwata 1 and 2 and nanosatellite Maya 1 have improved several aspects of life in the country, including weather monitoring, disaster mitigation, agricultural production and telecommunications. Imagine the benefits from more scientific and technological innovations, and even from pure research. More effort is needed to encourage Filipinos to pursue careers in science.