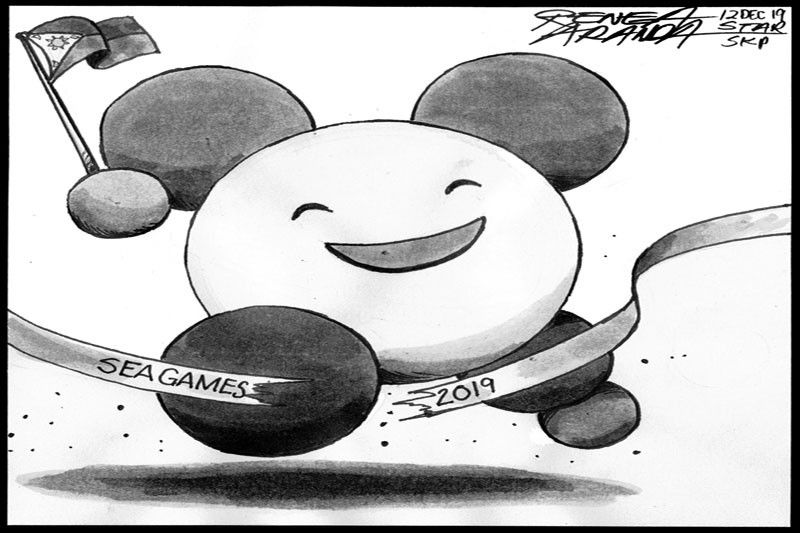 It must be the morale-boosting hometown crowd, with the cheering more deafening when the going gets tough for the country's athletes. It must be the familiarity of the environment – the training grounds and sporting venues.
Once again, as host of the Southeast Asian Games, the Philippines has emerged at the top of the heap among 11 participating states. Whatever factors might have contributed to the outstanding performance must be evaluated, so that these can be applied in other international sporting events wherein the Philippines will be participating.
The Asian Games are up ahead, and the country cannot give up on its dream of bagging its first Olympic gold. Philippine medalists in this year's 30th SEAG talk of their interest in their chosen sport at an early age, the daunting challenges of getting the necessary rigorous training, and of obtaining much-needed support mostly from kind souls in the private sector. Officials in charge of sports development can engage in infighting all they want, but it should not compromise their mission of producing world-class athletes.
After this moment of national triumph, the country cannot backslide, as in the past, and languish near the bottom in upcoming sporting competitions. The Asian Games are three years away; our athletes must sustain the momentum of their SEAG achievements and train so the country can shine in the bigger event.
And then there's the ultimate goal, so elusive for the Philippines: a gold medal in the Olympic Games. The 2020 Summer Games in Tokyo are only a few months away. Filipinos are familiar with the rich rewards of world-class performance in sports. Such rewards, combined with national acclaim, should spur Filipino athletes to aim higher, to attain glory in even bigger events.