Opinion
EDITORIAL – Immediate disqualification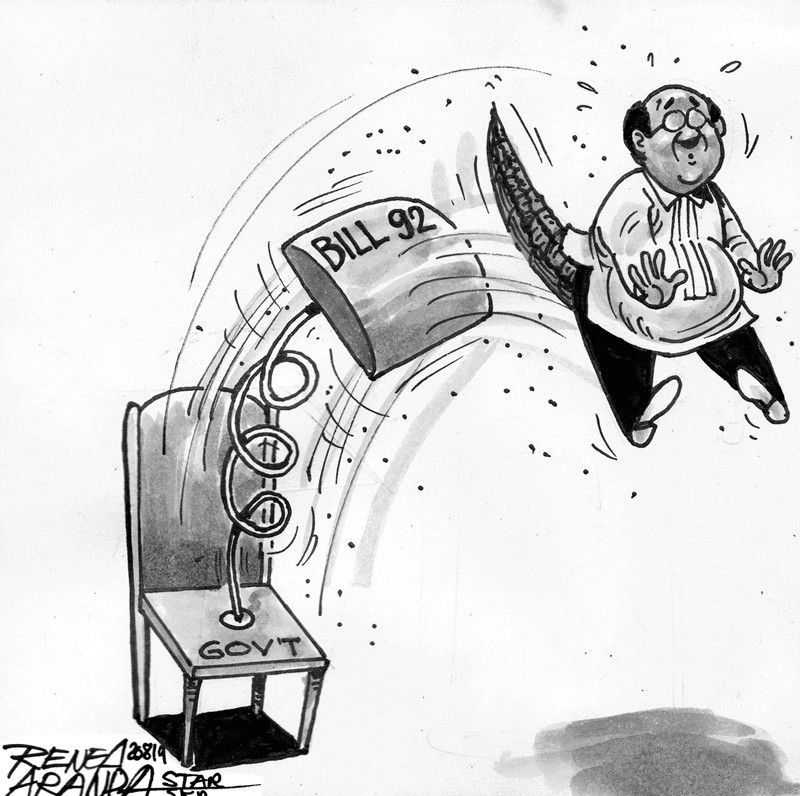 Here's one legislative proposal that's worth considering. House Bill 92, filed by Samar Rep. Edgar Mary Sarmiento, seeks to immediately bar anyone convicted of corruption by the Sandiganbayan from holding public office, even while an appeal is pending.
The bill will amend the Omnibus Election Code, to automatically disqualify anyone from seeking or holding any government post upon conviction by the anti-graft court. If the conviction is reversed on appeal, the disqualification can also be overturned.
Sarmiento argues that the snail's pace of the criminal justice system allows plunderers to continue holding public office and effectively delay or even avoid punishment while their convictions are on appeal.
It's not the first time that legislation has been proposed to keep convicted plunderers from holding public office. Back in 2015, then senator Miriam Defensor-Santiago had filed Senate Bill 2568 barring anyone convicted of plunder by final judgment from holding public office even if pardoned.
This is a reasonable prohibition for those who want to serve the public, especially those who are looked up to as leaders of the community. Crimes of graft, corruption and the more serious of offense of plunder are betrayals of public trust. While people deserve a second chance, the bar for good behavior must be set higher for those who are sworn to serve the public with integrity, dedication and competence.
Permanent disqualification from public office must be non-negotiable particularly for plunder. President Duterte has said the campaign against corruption is among the top priorities of his administration alongside the war on drugs. He has often lamented how deeply entrenched corruption has become in the country. The failure to punish the biggest crooks, with the help of a compromise justice system, has to be one of the reasons for this.
Even when they serve time in prison, some convicts manage to stage a comeback particularly in politics. It's not farfetched to believe that some of them succeed in doing this with the help of dirty money, such as from illegal gambling and drug trafficking.
Seeing ex-convicts in public service, how can people be discouraged from corruption and other crimes? Sarmiento's bill deserves support.