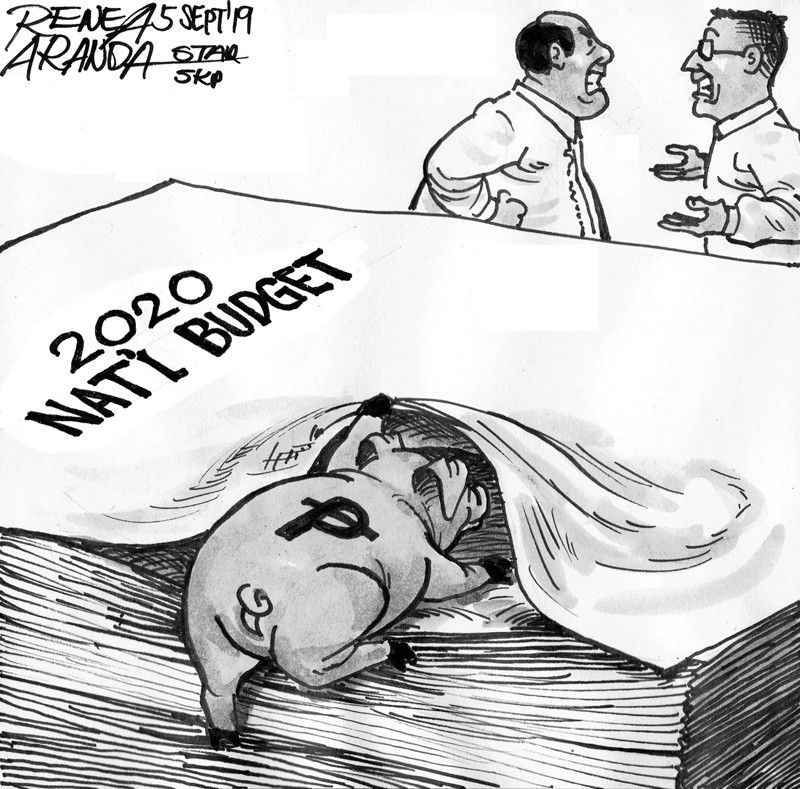 The economy slowed and targets were not met in the first half of the year, thanks to the record four-month delay in the approval of the national budget for the year by the 17th Congress.
With several new faces and new leadership in the current 18th Congress, lawmakers have promised that there will be no repeat of the delayed approval of the annual General Appropriations Act. Economists have said that delayed GAA approval and reenactment of the previous year's outlay – a fixture during the presidency of Gloria Macapagal-Arroyo – not only derails project implementation and retards economic growth but also breeds corruption.
This year, analysts from different organizations have said the damage from the GAA delay cannot be undone, and the slowdown in the first semester will mean economic growth for 2019 will be lower than projected by the government.
And why was approval delayed? The principal reason was bickering mainly among members of the House of Representatives over the allocation of funds particularly for public works projects. The nature of the funds smacked of the congressional pork barrel – something that the Supreme Court has prohibited in its rulings against the Priority Development Assistance Fund and Disbursement Acceleration Program.
Members of the 18th Congress have denied that they are again bickering over so-called insertions and the pork barrel in the proposed GAA for 2020. Yet such concerns have emerged following the withdrawal of the budget bill from the House by a pro-administration congressman.
The House leadership has sought to allay fears of a repeat of this year's GAA delay, and has promised to pass the 2020 outlay as early as October. That means within just two months – an unprecedented feat if accomplished. The Duterte administration – and the public – would be happy to see the GAA passed within the year.