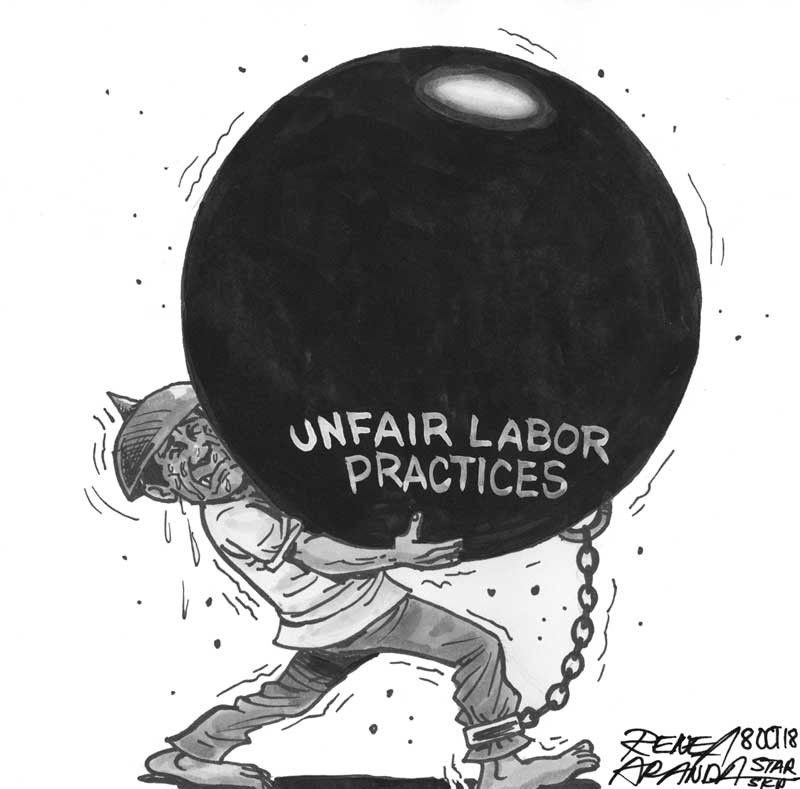 Decent jobs
Economic managers like to say that there are enough jobs in this country. Yet Filipinos continue to leave the country in droves, in search of employment that provides better pay, other forms of remuneration and social protection.
There may be enough work for all in the Philippines, but what people want is decent work. Labor organizations define decent work as one that provides a fair income, security in the workplace, social protection for both workers and their families, and freedom for social dialogue, with gender equality as a parallel objective. Decent work has become part of the United Nations' agenda for Sustainable Development for 2030.
Since 2008, the international community has been observing Oct. 7 as the World Day for Decent Work. This year's theme emphasizes the need to "change the rules" to achieve the four pillars of the decent work agenda: job creation, rights at work, social protection and social dialogue. Labor unions are set to hold rallies today in the Philippines to demand better jobs.
The Philippines has achieved some progress in promoting workers' welfare. But the task has always involved a delicate balancing act, with the needs of workers considered along with those of employers as well as the business and labor environments in neighboring countries. Such considerations mean that significantly higher pay in wealthier economies will remain irresistible for many Filipinos.
Improving the investment climate and developing more sectors such as tourism and agribusiness for local job creation can stop the exodus of Filipinos for overseas work and help make growth inclusive. Change won't happen overnight. But the administration can lay the groundwork for making it easier to do business in this country. Through reforms, the government can provide the infrastructure and institutional strength to create decent jobs.