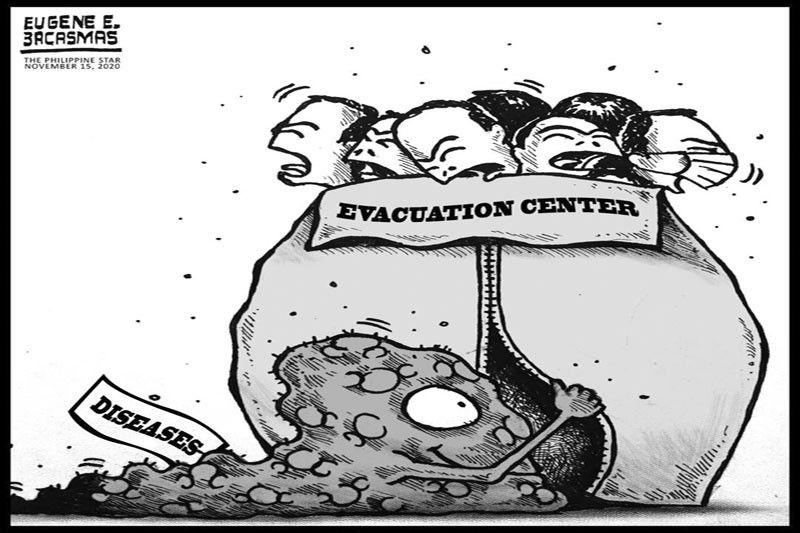 Following the torrential flooding spawned by Typhoon Ulysses, residents in certain areas particularly Marikina faced another pestilence: mud so thick it reached up to two feet in some areas. The mud covered roads, yards, the ground floors of houses, trapping cars and personal belongings, and bringing garbage.
In the Cordilleras and other areas where Ulysses' winds were less strong but the rains also heavy, people are still trying to find loved ones who are missing in landslides. As of yesterday, electricity and water service had not yet been fully restored in several areas. Thousands of displaced people remained huddled in evacuation centers.
The flooding caused turbidity in tap water in Metro Manila, prompting health officials to warn people to boil or filter drinking water. Health officials also reminded people of the possibility of contracting leptospirosis, a potentially deadly disease that can be transmitted through exposure to infected wild animals such as rodents or their urine, which can contaminate floodwaters.
A major concern for health officials is the spread of diseases in cramped evacuation centers, where physical distancing has been difficult to observe. The threat of COVID transmission has not diminished, and was in fact one of the reasons cited by some residents for refusing to move to evacuation centers before the typhoon. Unfortunately, the cataclysmic flooding and mudflow spawned by Ulysses eventually forced them to flee their homes.
Images showed evacuees in crowded temporary shelters, with infants and the elderly who are more vulnerable to COVID. Even if the young may have greater resistance to coronavirus infection, they are also vulnerable to childhood diseases, which can quickly spread in cramped shelters.
Weather forecasters see three to five more tropical cyclones hitting the country before the year is over. The health department has sounded the alarm: evacuation during natural calamities must not turn into COVID super spreader events.