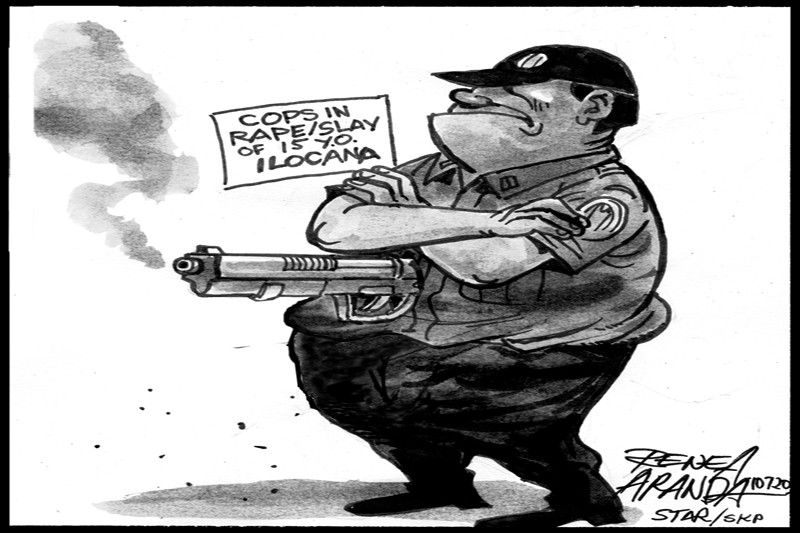 This month marks the 30th anniversary of the country's ratification of the United Nations Convention on the Rights of the Child.
Tragically, the month started with the murder of a child – by policemen. According to reports, the 15-year-old victim and her 18-year-old cousin had attended a party where they had some drinks in Ilocos Sur on June 27. Returning home at around 1 a.m. the next day, they were accosted by police for violating the curfew.
Guidelines released by the Department of the Interior and Local Government deal specifically with the treatment of children found violating quarantine measures and curfew amid the COVID pandemic. The DILG guidelines were clearly ignored. Relatives said the two girls were brought to a beach resort where they were sexually abused by the police.
The two girls filed a complaint at the Cabugao police station for acts of lasciviousness and rape against police Staff Sergeants Dante Ramos and Marawi Torda of the San Juan municipal police in Ilocos Sur. On July 2, the girls reportedly returned to the Cabugao police station to follow up their complaint and ask for police security. The officer at the women and children's protection desk, S/Sgt. Merly Pascua, rejected the request. Returning home, the girls were intercepted by two men on a motorcycle, who shot and killed the 15-year-old.
Ramos and Torda have been arrested and detained as the National Bureau of Investigation has stepped into the probe. Pascua has been relieved of her post. The Philippine National Police has condemned the "animals" behind the crime, and Malacañang has vowed justice for the victims. It will take more than condemnation, however, for the PNP to regain public trust in the forces tasked to enforce quarantine measures particularly in Ilocos Sur.
This is not the first case that has eroded public trust in the quarantine enforcers. The Philippine Army is still hurting over the killing of one of its retired personnel, Winston Ragos, by police manning a COVID checkpoint in Quezon City at the height of the enhanced community quarantine. People also condemned the selective enforcement of ECQ rules, with Metro Manila police commander Debold Sinas himself keeping his post after his birthday mañanita.
With quarantine measures expected to remain in place for some time, the PNP will need stringent measures to reassure the public that the murder and sexual assault in Ilocos Sur are isolated cases, even as justice is meted on those who abuse police power.