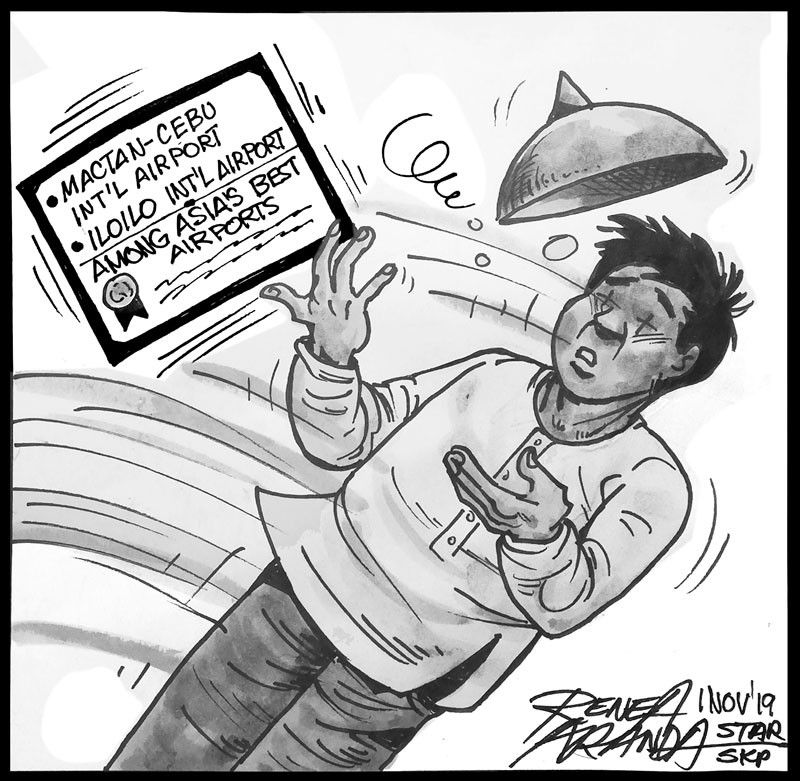 Not too long ago, the travel website sleepinginairports.net was consistently rating the Ninoy Aquino International Airport as one of the world's worst. Today, with improvements in both the NAIA 1 and 2 as well as the full operation of Terminal 3, the country's principal gateway is out of the worst list.
Even better, the same website has included two new Philippine airports among the 20 best gateways in Asia. Cebu-Mactan International ranked 16th while Iloilo International placed 18th.
Those rankings are still a long way from the consistently top-rated Changi airport in Singapore and South Korea's Seoul Incheon International. The two gateways, which offer many of the creature comforts that make traveling a much less stressful experience, were rated first and second not just within the region but also globally.
Still, for Filipinos who for some time had regarded the NAIA as a national embarrassment, having two of the country's international airports included in a list of the region's best is a much welcome, refreshing change.
The challenge at this point is to aim for further improvements in the two airports, and to develop more world-class gateways. Airports can give travelers their first – and sometimes only – impression of a country. Countries with a keen awareness of competition in a globalized environment invested heavily early on in developing the best airports. It is no coincidence that tiny Singapore, whose Changi International has been setting the global standard for many years now, also ranks high in all national competitiveness indicators.
Cebu-Mactan and Iloilo international airports are expanded, upgraded versions of the original gateway. The recognition they have received, modest compared to several others in the region, can set the example for improvements in other Philippine gateways. Equally important is that they don't stagnate from complacency. As neighboring countries have shown, airport upgrading is an unending effort.