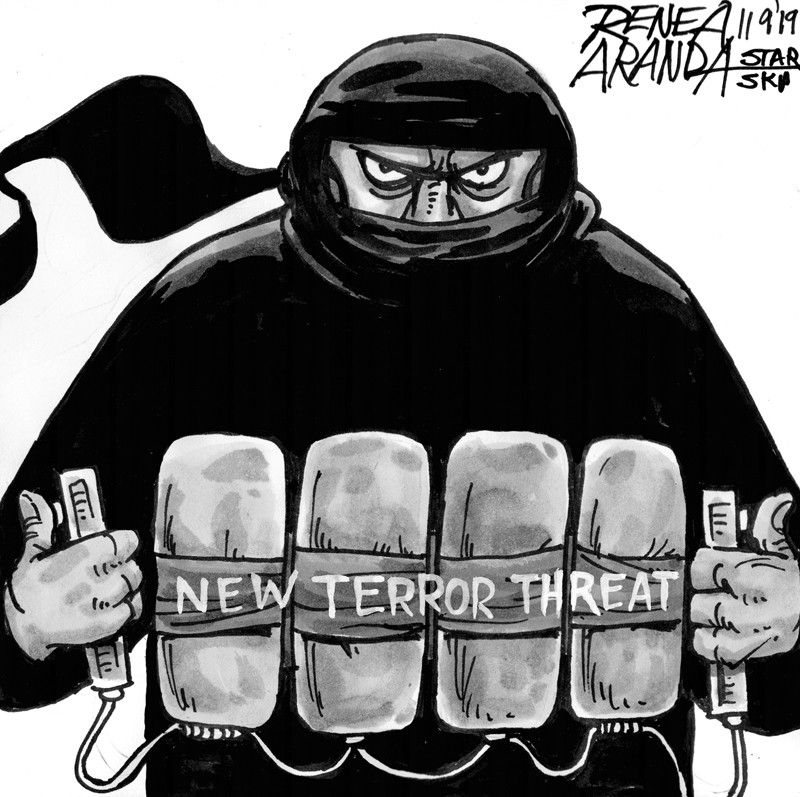 Last Sunday, a suicide bomber approached a military checkpoint in Indanan, Sulu. Fortunately, the bomb went off before the target was reached by the bomber, believed to be a foreign woman.
It was not the first time that a woman was involved in such an attack in this country. Unfortunately for national security, it was also not the first time that suicide bombers have launched an attack in the Philippines. Earlier this year, an Indonesian couple blew themselves up in front of the Mount Carmel Cathedral in Sulu's capital Jolo.
Reports from Sulu said the military is currently hunting down two more potential suicide bombers who escaped from security forces. The two, said to be among five suicide bombers recruited by the terrorist Abu Sayyaf group, are believed to be preparing for an attack on military installations in the conflict-torn province.
In Iraq, Islamic State terrorists are reportedly running out of militants to send out as suicide bombers. Instead the IS has weaponized cows, strapping the animals with bombs, according to recent reports.
In the Philippines, on the other hand, the suicide bombing threat is just starting to emerge. Filipino terrorists have long preferred homicide to suicide, but foreign influence might be changing this mindset.
In July last year, a Moroccan was believed to be responsible for a suicide attack on an Army checkpoint in Lamitan, Basilan. Last June 28, two suicide attacks were launched on the Army's brigade headquarters in Indanan, Sulu. It marked the first time that a Filipino, Norman Lasuca, perpetrated a suicide bombing. His still unidentified cohort was reportedly a foreigner.
Lasuca was said to be just 19 years old. What drives a person – especially one so young – to blow himself up, and drag with him to death as many others as he can? Any effort to confront the threat of suicide attacks must include answering this question, and providing solutions.