National
Zamcelco files for P441-M claim vs supplier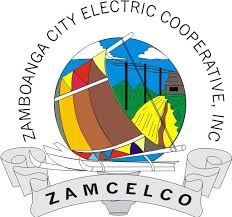 Zamboanga City Electric Cooperative, which is under new management, has filed in the Energy Regulatory Commission a motion for claims of some P441 million that one of its electricity suppliers allegedly over-billed the ailing distributor over the past three years.
Zamcelco, now managed by the consortium of Crowninvestments Holdings Inc. and Desco Inc., also asked the ERC to allow the withdrawal of an application for the approval of a 10-year power supply agreement (PSA) that was jointly filed with the alleged over-billing supplier—Western Mindanao Power Corp.
Zamcelco is locked in a dispute with WMPC, part of the Alsons group, which the cooperative said had insisted that it had unpaid bills amounting to about P460 million.
Jomar Castillo, a representative of Crowninvestments, told reporters that WMPC had stopped delivering power to Zamcelco, causing brownouts of two to three hours in Zamboanga City.
"With the steps taken by the new management, we have reduced service interruptions to one to two hours," Castillo said.
Zamcelco argues that, based on a financial audit by the new management, there were charges that the cooperative should not be paying WMPC considering that their PSA was not yet in effect.
Joshua Gilbert F. Paraiso, a partner of the PJS law firm that represented Zamcelco, said there were two conditions— still unmet—for the PSA to become effective.
First is that there should be certification of the PSA's effective data. Second is that Zamcelco should have a rating of "A" based on the parameters of the National Electrification Administration.
"NEA still classifies Zamcelco as a 'C' cooperative and the effectivity date has not been certified jointly by Zamcelco and WMPC," Paraiso said.
"With the PSA not yet in effect, WMPC's contracted capacity should not have been billed," the lawyer added. "WMPC has no basis to charge the capital recovery fee and a fixed operation and maintenance fee."
He said WMPC charged Zamcelco for a fixed capacity of 50 megawatts, but the cooperative never went over 25 MW of daily offtake from the supplier.
WMPC has reserved comments for a briefing with reporters scheduled later. —RONNEL W. DOMINGO