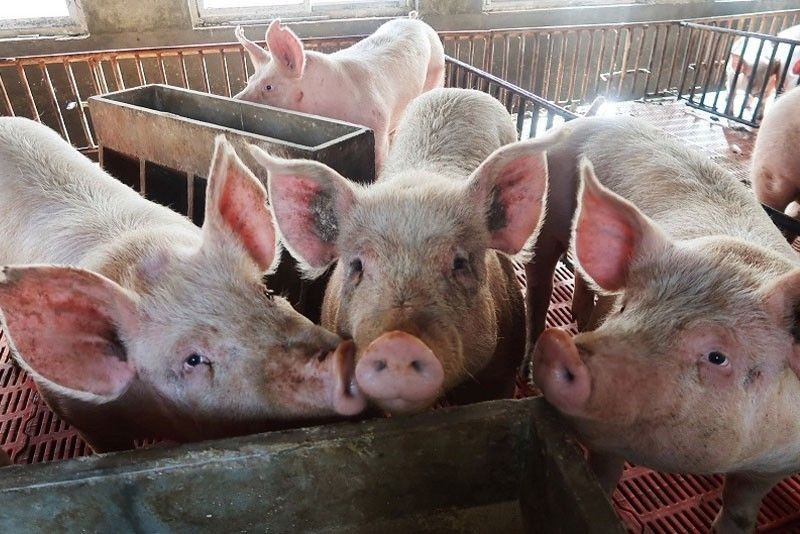 BOCAUE, Bulacan, Philippines — The provincial veterinary office of Bulacan has been tasked to investigate recent pig deaths in the province.
Bulacan Gov. Daniel Fernando ordered the probe, citing reports reaching his office on "mysterious" swine deaths in the towns of Guiguinto and San Miguel as well as Malolos City.
At least 81 pigs, which manifested symptoms of a disease, were recently culled in Guiguinto. It has yet to be determined if the animals died of African Swine Fever (ASF).
The owners of the culled hogs were given P3,500 to P10,000 per animal depending on its size.
Fernando said he also received reports that 47 pigs died in Barangay Panasahan in Malolos while 15 piglets died in San Miguel.
Bulacan supplies around 60 percent of Metro Manila's pork products.
Meanwhile, the Ilocos Sur provincial government ordered a ban on the entry of live pigs and frozen pork meat from other provinces amid the ASF scare.
Local officials recently called a meeting of hog raisers, meat vendors, veterinarians, agriculture officers, slaughterhouse masters and meat inspectors among other stakeholders to coordinate efforts to to prevent ASF in the province.
The Department of Agriculture had earlier quarantined Barangays Macabud, San Isidro and San Jose in Rodriguez, Rizal due to high pig mortality.
The result of laboratory tests of blood samples taken from affected pigs will be released today, according to DA Secretary William Dar.
Initial investigation showed that 600 pigs raised by farmers in their backyards died while around 2,000 other pigs were either culled or under surveillance.
ASF is a highly contagious hemorrhagic disease of pigs, warthogs, European wild boar and American wild pigs. The mortality rate is 100 percent. – With Artemio Dumlao