National
Still with a lot to prove, Adiwang wants former champ next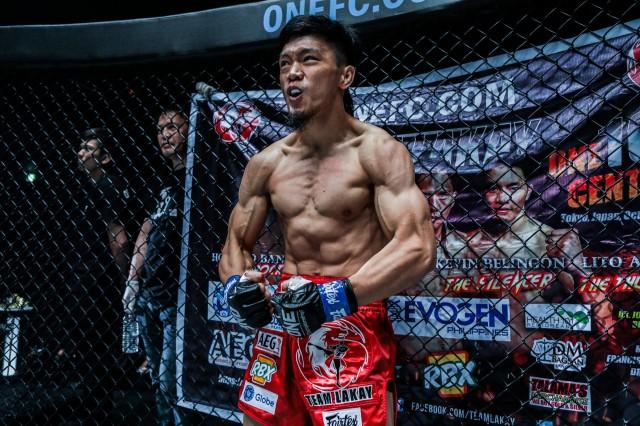 MANILA, Philippines — Lito Adiwang knows he still has a lot to prove despite being considered as among the fast rising stars in ONE Championship.
And there's no better way for Adiwang to continue and make a name for himself than to challenge and beat a former world champion.
"I want to test my ground game against an elite grappler, and that guy is [Yoshitaka] Naito," said Adiwang, the No. 5 strawweight contender.
"He's an excellent grappler, and you know he will try to force you to play his game on the ground. That's why it's a perfect test for me."
The 27-year-old Adiwang faces his biggest challenge yet in Naito, who is the second-ranked contender in the class.
Naito is known for grappling, which Adiwang is wary of.
Adiwang, though, is determined to show that Team Lakay fighters are also capable of holding their own on the ground.
"I want to prove to everyone that we in Team Lakay are not just strikers and that we continuously work on our ground game," said Adiwang, who hasn't lost in his last six fights including a 2-0 record in his first two fights as part of ONE's main roster.
"I want the fans to appreciate the hard work that we're putting in each day to improve our skills on the ground. I won my last two fights via submission, but there are still a lot of negative comments saying that I only won on the ground because I took on strikers."
Adiwang aims to continue that trend.
"I am confident with the hard work that I put in. And I am confident I have what it takes to submit a submission artist."