National
Sotto doubts Pope's backing of same-sex union will change legislators' minds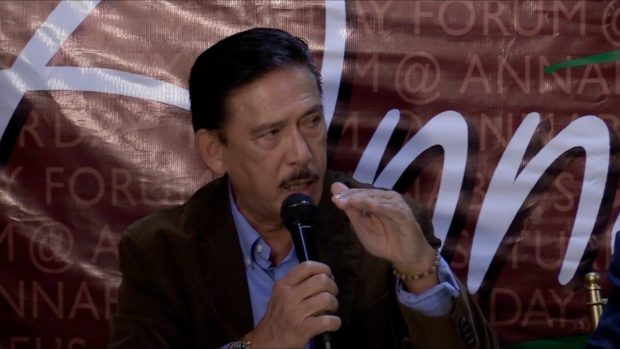 MANILA, Philippines — Senate President Vicente Sotto III on Thursday expressed doubt that lawmakers would become more open to passing bills for same-sex civil union even after Pope Francis' backing of such measures.
The papal approval of same-sex unions came from a documentary titled "Francesco" where the pontiff was quoted as saying: "Homosexual people have a right to be in a family. They are children of God and have a right to a family. Nobody should be thrown out or be made miserable over it."
When sought for comment, Sotto said the same-sex union is "already being practiced here and there is nothing we can do about it."
"It's just tolerated but not in the legal sense. We should leave it at that," he added.
He also noted that same-sex marriage "is the one which is not acceptable to many religions and other sectors."
Asked if the Pope's show of support for same-sex civil union laws would usher more openness among lawmakers, Sotto said: "I doubt it."
In January 2020, the Supreme Court dismissed with finality the petition to allow same-sex marriage in the Philippines. The high court initially dismissed the same petition in September 2019 as it pointed out that the issue should be addressed by Congress.
For Malacañang, for same-sex couples following the pronouncement of the Pope.
Two House lawmakers, meanwhile, see the Pope's backing as a "" for pending same-sex civil union legislation in the Philippines.
KGA