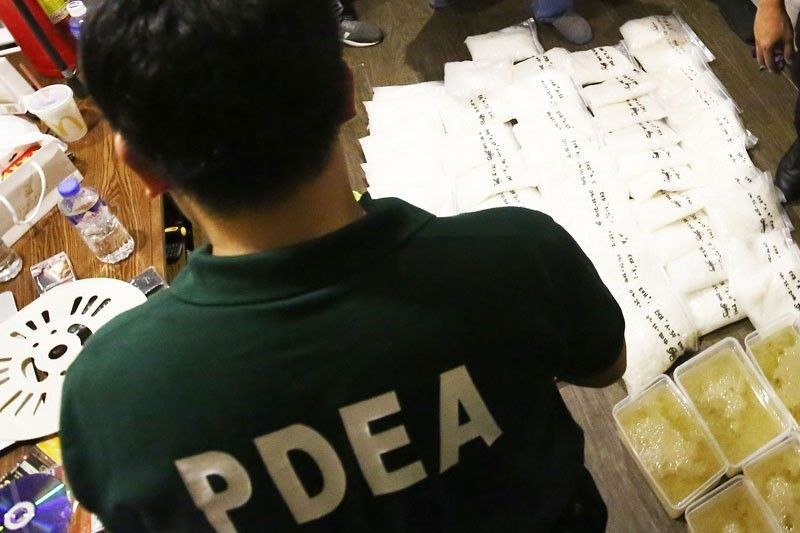 Slain PDEA agents get posthumous awards
MAGUINDANAO, Philippines — President Duterte on Wednesday posthumously conferred the Order of Lapu-Lapu Kalasag medals on five agents of the Philippine Drug Enforcement Agency (PDEA) slain in an ambush last week.
The President gave the medals to the families of the fatalities at the wake of the PDEA agents in the chapel at Camp Siongco in this province.
Duterte condoled with the relatives of Kenneth Tabulo, Binzo Dipolla, Diobel Pacinio, Kristina Mae Torlao and Laurice Joy Amar.
The President gave assurance that justice would be served as he distributed P20,000 in cash, checks worth P250,000 and mobile phones to each of the families of the fatalities. He also promised them employment assistance.
The PDEA agents were on their way to their office in Marawi after a seminar with drug surrenderees in Tagoloan town when they were ambushed along the highway in Barangay Malna, Kapai.
Another PDEA agent, Rachel Gentapanan, and non-uniformed police personnel Normina Dicay, were wounded in the ambush and remain confined in a hospital.
Multiple murder and double frustrated murder charges were filed against eight members of a drug ring and two John Does on Wednesday.
Chief Superintendent Graciano Mijares of the Autonomous Region in Muslim Mindanao police said a manhunt for the suspects led by barangay chairman William Gandawali of Inudaran in Tagoloan, is ongoing.
Army intelligence agents in Lanao del Sur and Marawi are helping track the suspects. – Alexis Romero