National
School facilities reported damaged in polls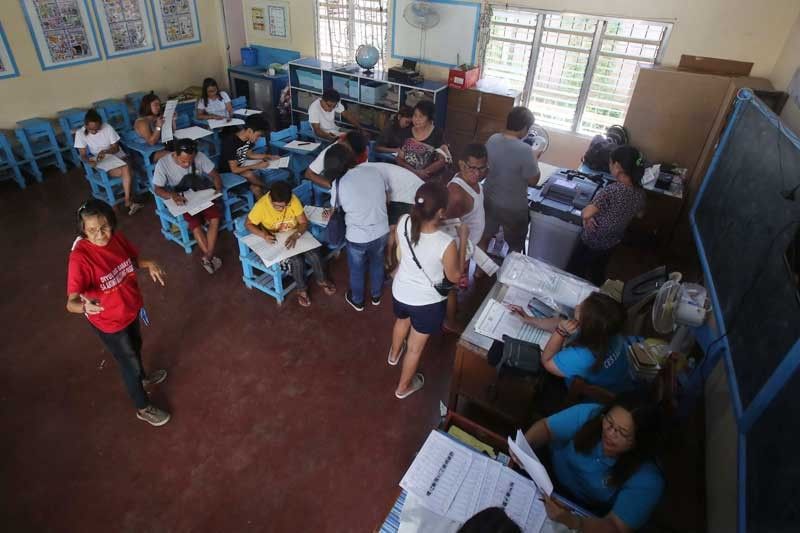 MANILA, Philippines — There was no incident of burning, but the Department of Education (DepEd) received numerous reports of damage to school facilities on election day.
DepEd Undersecretary for administration Alain Pascua said there were at least 949 reports of damage to school properties received through the election monitoring mobile application rolled out for the midterm polls.
Pascua said regional and division officials have yet to determine the extent of the damage.
He said they would release an update once the reports are verified.
DepEd Undersecretary for finance Annalyn Sevilla had earlier gave assurance that the agency has a quick response fund that can be used for the repair of schools damaged in the elections.
The DepEd is set to begin this week its annual Brigada Eskwela in preparation for the school opening next month.
Poll duties
Around 10,000 teachers are still rendering poll duties as 3,000 vote counting machines have yet to transmit the results as of noon yesterday, according to the Alliance of Concerned Teachers (ACT).
"This is unacceptable. While the Commission on Elections (Comelec) is declaring a generally successful elections, thousands of teacher-poll workers have not left their assigned precincts since... 2 a.m. on May 13," ACT secretary general Raymond Basilio said.
"We call on concerned agencies to give justice to the immeasurable sacrifice of teacher-poll workers. At the minimum, they should ensure that all those who rendered extended poll service due to Comelec's inefficiency be properly compensated and provided additional service credit," Basilio said.
"We demand accountability from the Comelec and the state for the problematic conduct of the midterm polls," he added.