National
Sangiao fits bill as contestant in The Apprentice: ONE edition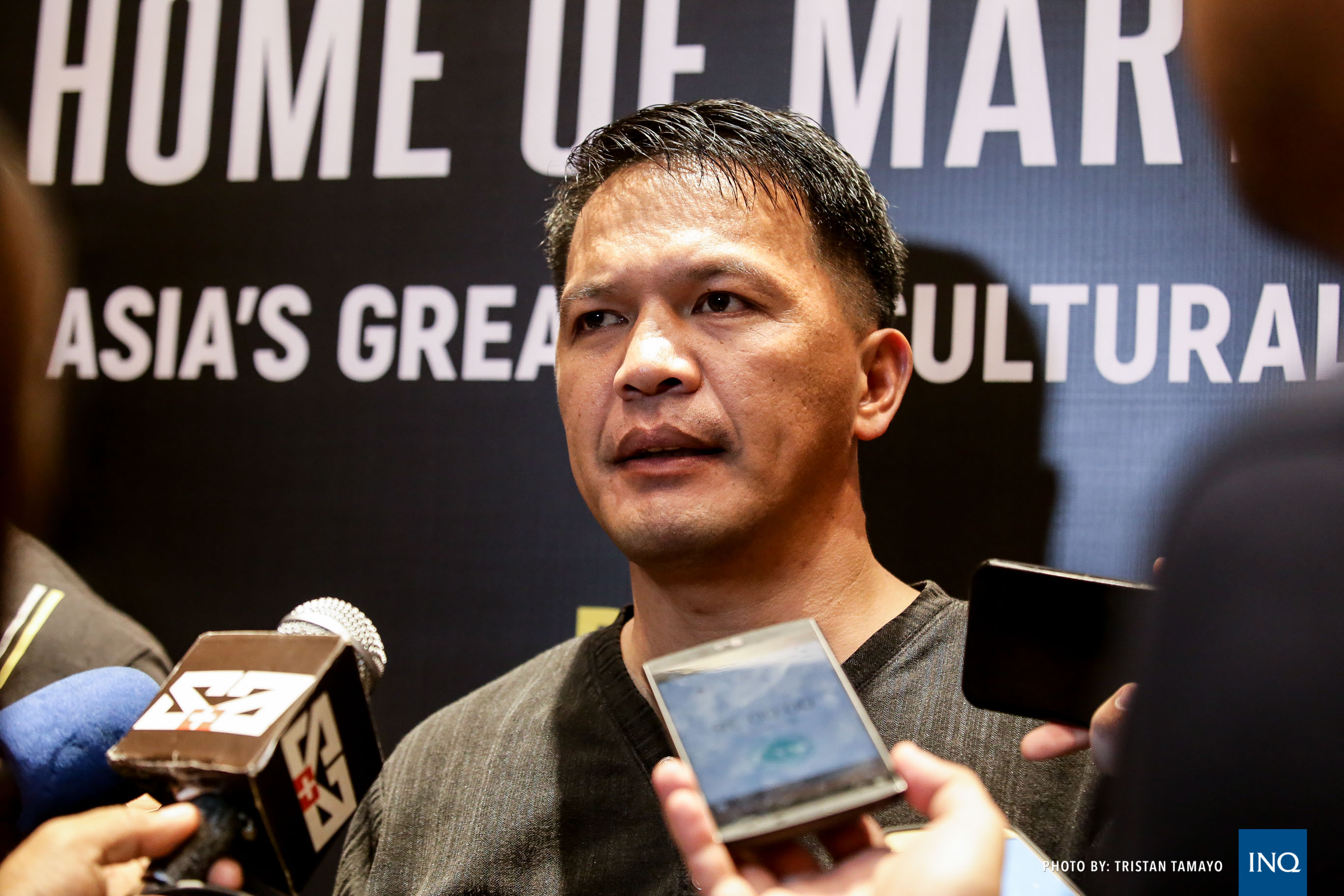 MANILA, Philippines—The Apprentice: ONE Championship edition is set to air in the second half of 2020 though, there's no official lineup of contestants yet.
There is, however, at least one person who appears to be a perfect candidate for it and he's more than willing to welcome the opportunity when it comes knocking.
"More than a hundred percent I would say yes if given the chance. I would do anything that would be good for me, my family, my athletes, Team Lakay, and future warriors. An opportunity like that would be hard to say no to," said Team Lakay head coach Sangiao on the thought of him joining the hit reality TV series.
Sangiao has already proven to have a strong grasp of business and leadership when he founded and led Team Lakay to become the Philippines' most prolific martial arts outfit.
It can also be argued that Team Lakay is one of Asia's best training grounds after producing five ONE world champions including four at the same time in 2018 with Eduard Folayang, Joshua Pacio, Kevin Belingon, and Geje Eustaquio all ruling their respective divisions.
Sangiao, like anyone who pursues a sport, started to build himself from the ground up while overcoming adversities along the way.
"Early in my martial arts career, I would borrow money countless times just so I could travel from Baguio to Manila every time I had a fight. Life was hard. I started from zero. I had nothing," said Sangiao.
"When I was teaching martial arts, I used to jog six kilometers everyday both ways from La Trinidad to Baguio City since I had no money to pay for my jeepney fare. Some students would help me by giving me five pesos so I didn't have to travel on foot," Sangiao recounted. I taught for passion, for almost no pay."
Team Lakay also reflected Sangiao's struggles with the stable sharing just one pair of gloves to train and having to improvise their equipment from scratch.
Nevertheless, all those struggles made Team Lakay the hallowed stable that it is.
Folayang is considered as one of the greatest Filipino martial artists while Pacio has beaten every previous strawweight champion in ONE Championship.
"Four years ago, it seemed impossible to happen, but I worked hard for it. I envisioned it, and when the opportunity came about, we took it. I didn't even think about the kind of money we needed to spend to put it up, for all the new machines we had to buy, for the rent we had to pay. I just took the chance, and here we are. We're doing okay," said Sangiao.
"You can't be afraid to take chances when opportunities present themselves, even if you're not a hundred percent sure you will succeed. Opportunity is opportunity, and you have to be brave enough to grab it, and invest in it."