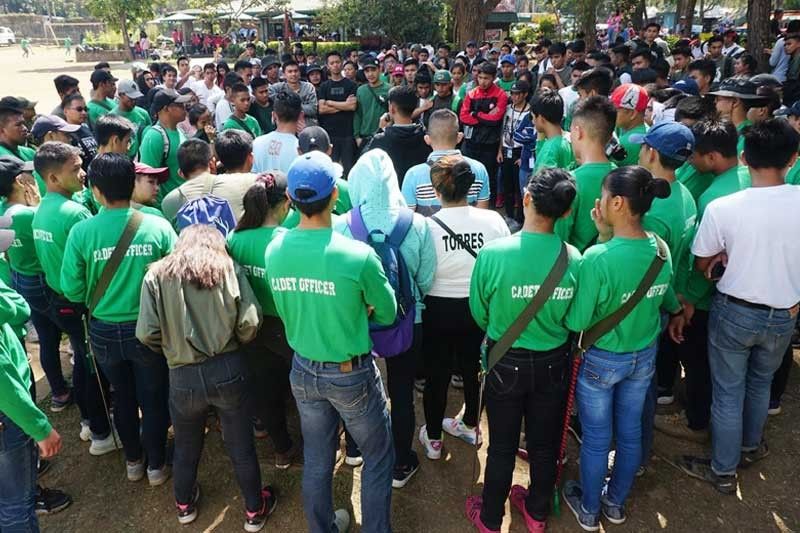 'ROTC to counter NPA recruitment in schools'
MANILA, Philippines — The return of mandatory Reserve Officers Training Corps (ROTC) will help counter the recruitment of students into the communist movement, an official said.
"Our youth are very idealistic, they are recruited and end up as NPA (New People's Army) rebels... We should return ROTC so that instead of destroying their future... they would serve and protect our country," Army spokesman Lt. Col. Ramon Zagala said during the weekly Kapihan sa Manila Bay forum on Wednesday.
Zagala said ROTC teaches love of country and how to become good citizens.
"In terms of discipline, (the youth will learn to) follow rules and regulations like simple traffic rules; you will not beat the red light, you will not overspeed," Zagala said.
Meanwhile, the Commission on Higher Education (CHED) reiterated its call to militant groups to stop using the killing of a student of the Iloilo State College of Science and Technology for their anti-ROTC propaganda.
CHED chairman J. Prospero De Vera III stressed that the incident did not happen during an ROTC formation or activity even though the suspect, Elmer Decilao, was a former ROTC officer.
De Vera said the victim, Willy Amihoy, was also an ROTC cadet. – Janvic Mateo