National
Police face blank wall on Jose Luis Yulo slay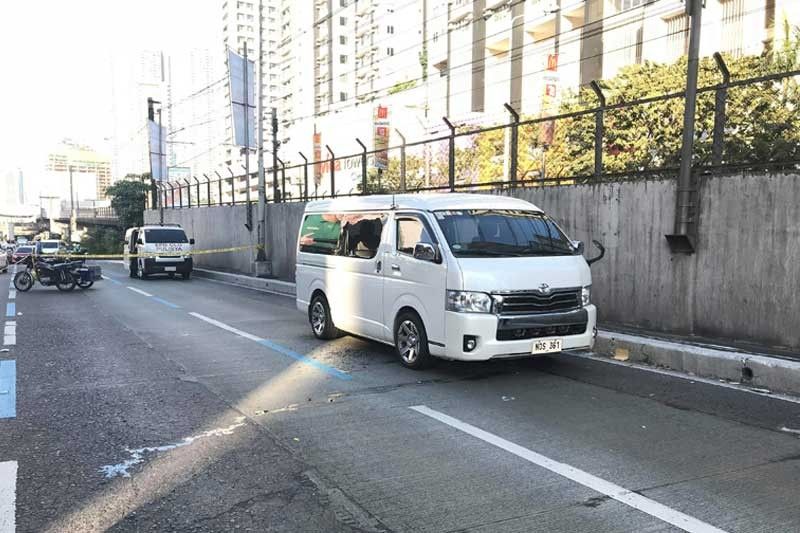 MANILA, Philippines — The Eastern Police District (EPD) created yesterday a Special Investigation Task Group (SITG) Yulo to catch the killers of businessman Jose Luis Yulo and his driver, who were ambushed along EDSA on Sunday.
EPD director Chief Superintendent Bernabe Balba said he would personally lead the task group as he admitted they have yet to identify the suspects in the murder of Yulo, 62, and his driver Allan Nomer Santos, 55.
"We are facing a blank wall in the case as of this time. We are starting our investigation like getting (closed-circuit television) footage that might have caught the incident and the gathering of witnesses and important evidence to identify the suspects," Balba said in an interview.
The task group is composed of officers from the Criminal Investigation and Detection Group (CIDG), the Crime Laboratory, the Mandaluyong police and the EPD intelligence unit.
Yulo, Santos and Esmeralda Ignacio, 38, were in a white Toyota Grandia (NOS 361) and travelling along EDSA's southbound lane when they were attacked by two persons on a motorcycle at past 3 p.m. Sunday.
Yulo sustained eight gunshot wounds while Santos was hit in the head and back. They died while being treated at the Victor Potenciano Medical Center, Balba said.
Ignacio, who was grazed on the arm and cheek, underwent surgery and was under sedation as of yesterday, preventing police officers from taking a statement.
Balba said investigators recovered 12 bullet casings and a slug from an unknown firearm at the crime scene.
He called on witnesses to help police solve the case.
Balba said the driver of the motorcycle wore a jacket and helmet while the passenger was clad in a white shirt, jacket and denim pants.