National
PNP hunting down 80 Maguindanao massacre suspects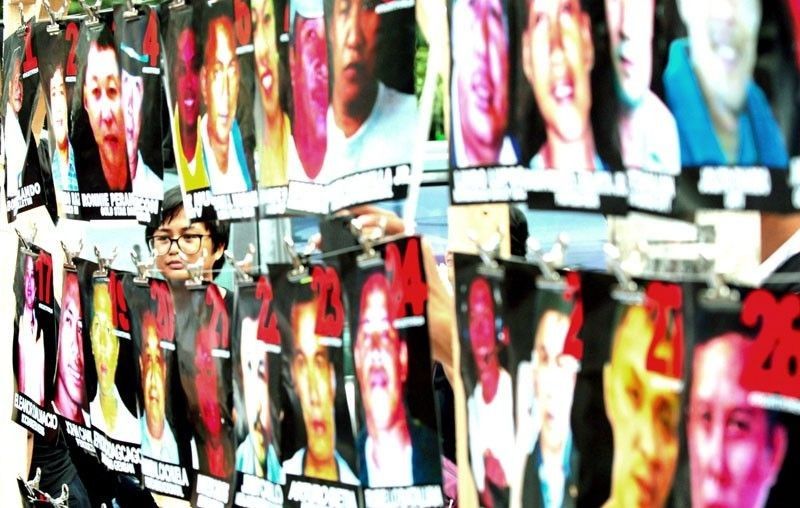 MANILA, Philippines — With two weeks before a Quezon City court hands down its verdict on the Maguindanao massacre, the Philippine National Police (PNP) has intensified efforts against at least 80 suspects who remain at large.
PNP spokesman Brig. Gen. Bernard Banac yesterday gave the assurance to the relatives of the 58 people killed in the bloodbath in Ampatuan town in Maguindanao on Nov. 23, 2009 as the court is set to promulgate the case on Dec. 19.
"The PNP assures the bereaved families and relatives of the Ampatuan massacre that efforts are ongoing and being intensified for the arrest of the suspects who are still at large," he said in a text message.
The PNP's investigative arm, the Criminal Investigation and Detection Group, is leading manhunt operations to arrest the other suspects.
Records from the Quezon City Regional Trial Court Branch 221 show that only 117 of the 197 suspects in the massacre were arrested.
Among the suspects who have yet to be accounted for are former Salibo town vice mayor Datu Kanor Ampatuan and Datu Bahnarin Ampatuan, the ex-mayor of Mamasapano.
They are the brother and nephew of the deceased clan patriarch, former Maguindanao governor Datu Andal Ampatuan Sr.
The two are among the 15 suspects surnamed Ampatuan who have yet to face trial. Considered as main players in the massacre, the government has put up a bounty of P300,000 each for their arrest.
Other suspects surnamed Ampatuan namely Datu Haris, Datu Moning, Datu Norodin, Tonny Kenis and Kagi Amar, have the same bounty. Six other suspects with the same surname have a bounty of P250,000 for their arrest.