National
PH, US to conduct first air defense, threat reaction training in joint exercise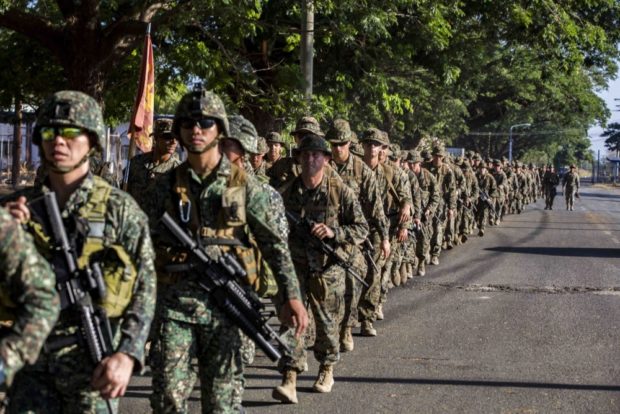 MANILA, Philippines — Filipino and US forces will kick off its 10-day joint exercises next week to bolster interoperability and readiness.
The annual exercise called Kamandag (Venom) is scheduled for October 9 to 19 at various training areas across Luzon and Palawan, the US Embassy in Manila said in a statement Friday.
The joint drills would be held for the third time since it was launched in 2017, but this year marks the first time that the Philippines and US will conduct a low-altitude air defense training and threat reaction training.
"Together, these activities represent an increase in military capability and a commitment to a free and open Indo-Pacific region, and demonstrate the ability to forward deploy forces in the event of a crisis or natural disaster," the embassy said.
The Philippine-led Kamandag is an acronym for "Kaagapay Ng Mga Mandirigma Ng Dagat," which means "Cooperation of Warriors of the Sea."
The embassy said Kamandag focuses on enhancing counterterrorism, humanitarian assistance, and disaster relief capabilities.
It will also conduct cooperative health engagements, civil affairs interactions, and community relations events as part of the exercises. /kga