National
Pangilinan urges gov't to file diplomatic protest against China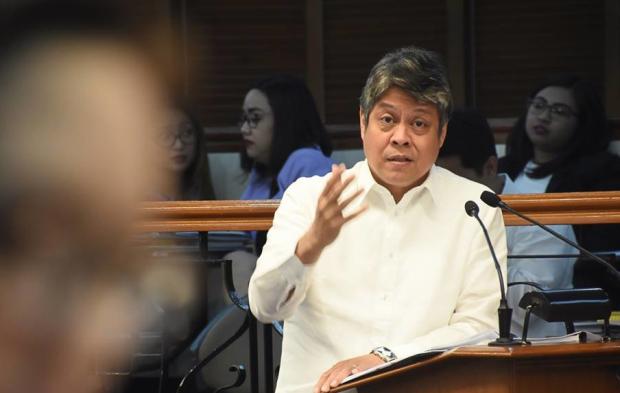 MANILA, Philippines — Senator Francis Pangilinan on Wednesday urged the government to file a diplomatic protest against China after a Chinese vessel immediately abandoned a sinking Filipino fishing boat following a "collision" in the West Philippine Sea.
"We urge our government to reverse its policy of subservience and appeasement and file a diplomatic protest," Pangilinan said in a statement.
"No self-respecting nation in the world will stay meek and docile in the face of such cruelty and aggression," the senator added.
Pangilinan also called the incident "inhumane and cruel."
"We condemn the illegal acts committed by the Chinese vessel. We denounce the inhumane and cruel act of abandoning 22 human lives in the high seas," Pangilinan said.
Likewise, Senate President Vicente "Tito" Sotto III called on the Department of Foreign Affairs (DFA) to take action and inform the Chinese government of the incident.
"If it's between two fishing vessels, then it must be an accident," Sotto said in a text message.
"Nevertheless, DFA should inform the Chinese government of the incident and find out what happened," he added.
According to Defense Secretary Delfin Lorenzana, Filipino vessel F/B GIMVER 1 was hit by a Chinese fishing vessel in Recto Bank last June 9.
Following the incident, Lorenzana said a Vietnamese fishing vessel rescued the 22 fishermen aboard the Filipino ship.
Lorenzana condemned the incident, saying: "This is not the expected action from a responsible and friendly people."
The defense secretary called for the investigation of the incident and for diplomatic steps to be taken. (Editor: Eden Estopace)