National
P300 million machines used to print fake cigarette stamps seized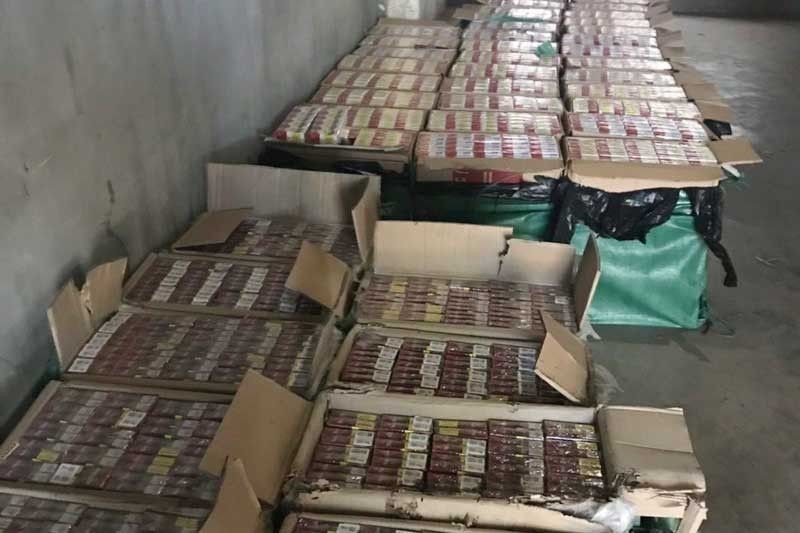 VILLASIS, Pangasinan, Philippines — Various machines used to print fake cigarette stamps and packages valued at around P300 million were seized during a raid on a warehouse in Barangay Bacag West in this town on Wednesday.
Mayor Nonato Abrenica said the warehouse has no permit from the municipal government.
The owner secured an occupancy permit in August, but barangay captain Raul Padilla said he saw only cartons when it was inspected last March.
Maj. Fernando Fernandez Jr., town police chief, said press, gilding, stamping, plate-making and dye-cutting machines were among those confiscated.
Fernandez said Liang Jun Cheng, 40, a native of Guangxi; Cia Xiao Ming, 31, of Anhui, both provinces in China, and Filipino workers Edwin Cagaanan, Bernard Dagpin, Juancho Rey Albestor, Gino Amparo and Benjie Terez were arrested. The suspects face charges for falsification of public documents and violation of the Revenue Code.
Two other Chinese citizens identified as Yinglong Bin, 42 and Guohan Qui, 43, managed to escape.
Ted Teodulo Paragas, officer-in-charge of the Regional Investigation Division of the Bureau of Internal Revenue (BIR) in Ilocos, said a machine used to manufacture fake cigarettes was also seized. No fake cigarettes were recovered at the scene.
"The seized machines are high-tech. The manufactured BIR tax stamps and other labels are almost perfect," Paragas said.