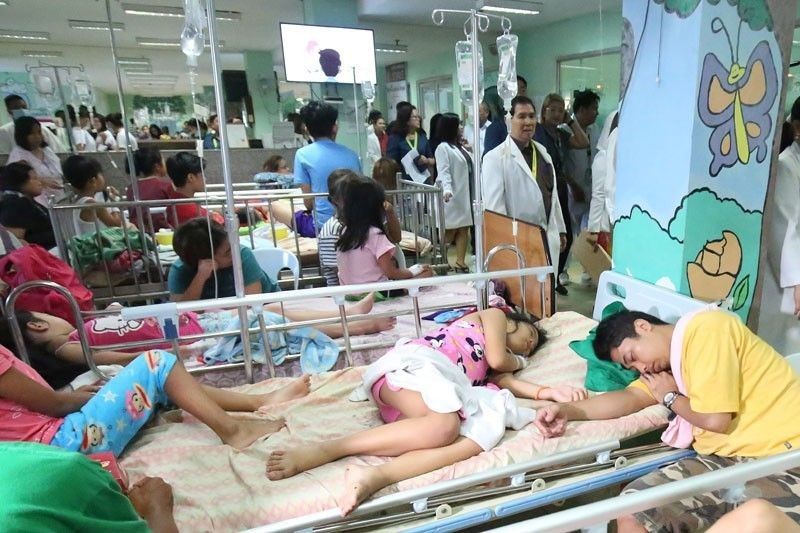 Over 5,000 dengue cases reported in Calabarzon
MANILA, Philippines — Cavite accounted for most of the 5,616 dengue cases reported in Calabarzon from Jan. 1 to March 16, the Department of Health (DOH) reported yesterday.
Eduardo Janairo, DOH regional director, said 1,788 cases were reported in Cavite; Batangas, 1,248; Laguna, 1,135; Quezon, 823, and Rizal, 622.
Janairo said the number of cases is one percent higher compared to the same period last year.
The patients were aged one month to 100, and 53 percent or 2,990 are males.
Janairo gave assurance that the regional health office and concerned local government units are monitoring the cases.
He said vector control spraymen were deployed in barangays with high incidence of dengue.
Janairo said they have also trained sanitary inspectors and spraymen on the preparation and application of insecticide for dengue control.
He said hospitals were inspected to ensure that dengue fast lanes are established and dengue test kits are available in health centers and public hospitals.
The DOH urged local government units to intensify and continue the implementation of the enhanced 4S strategy to fight dengue.
4S stands for search and destroy mosquito breeding sites, secure self-protection, seek early consultation and support fogging or spraying to prevent an impending outbreak.