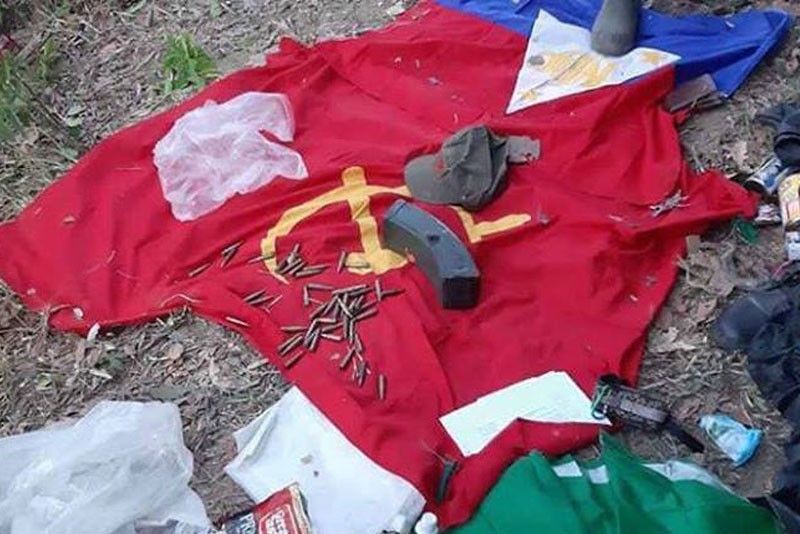 'NPA leader' killed in Iloilo encounter
ILOILO CITY, Philippines — An alleged leader of the New People's Army (NPA) was killed in an encounter with government security forces who overran a rebel camp in Miagao, Iloilo yesterday.
Soldiers belonging to the Army's 61st Infantry Battalion (IB) were about to assault the rebel camp in Barangay Alimodias when they clashed with at least 20 NPA guerrillas at past midnight.
The military identified the fatality as Joven Ceralvo, alias Lex, of the NPA's Suyak Platoon of the Komiteng Rehiyon Panay-Southern Front Committee.
The firefight lasted 30 minutes, with the rebels scampering away in different directions, according to Lt. Col. Sisenando Magbalot Jr., chief of the 61st IB.
Magbalot said the clash was a result of the military's intensified monitoring of the NPA camp in Sitio Burak.
He said the camp was composed of a tent and contraptions made of empty sacks.
"There was a water source and running trenches, indicating the rebels have been in the area for quite some time," Magbalot said.
The military said Ceralvo could be the leader of the group, noting the red star on the hat he was wearing during the encounter.
Authorities recovered a communist flag, an M16 rifle, bomb paraphernalia and documents from the scene of the firefight.
Magbalot said they are expecting more armed clashes as the military are targeting suspected rebel lairs.
Meanwhile, nine NPA guerrillas surrendered to government security forces in Senator Ninoy Aquino town in Sultan Kudarat yesterday morning.
The guerrillas, believed to be members of the NPA's Guerilla Front 73, turned over several firearms to the military.
They reportedly surrendered first to Mayor Randy Ecija Jr., who notified the police and the military. – With Ramil Bajo