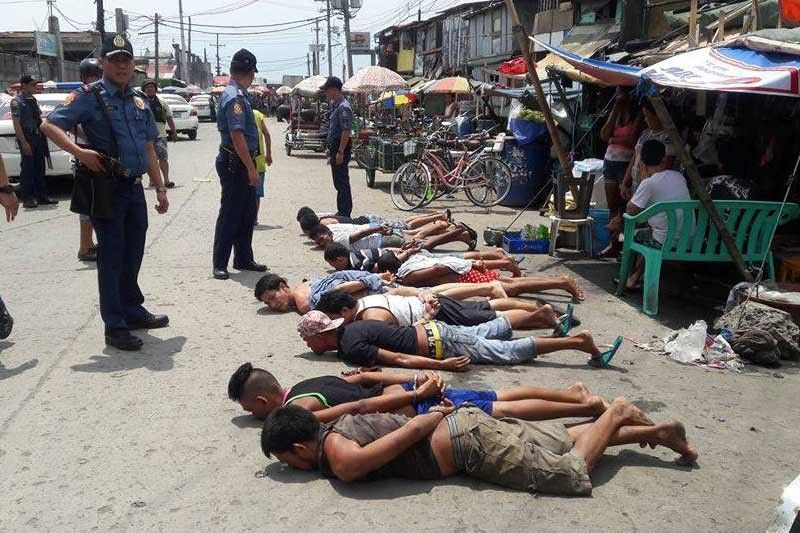 Navotas police chief axed
Over roundup of minors in drug raid
MANILA, Philippines — The chief of the Navotas police was relieved from his post following a drug raid in the city last month, which resulted in the roundup of 12 minors, a police official said yesterday.
Senior Superintendent Ram Averia was sacked for his alleged failure to curb the illegal drug trade in his jurisdiction, National Capital Region Police Office (NCRPO) chief Director Guillermo Eleazar said.
Averia, a member of the Philippine National Police Academy Class of 1994, was replaced by Senior Superintendent Rolando Balasabas of the PNPA Class of 1996.
Balasabas headed the NCRPO Headquarters Security Group.
Eleazar placed Averia, who is being investigated for withholding evidence, on a floating status.
Averia is the fourth police official to be sacked over the roundup of 28 persons, including minors by agents of the Philippine Drug Enforcement Agency (PDEA) in Barangay North Bay Boulevard on Jan. 16.
Philippine National Police chief Director General Oscar Albayalde fired Inspector Resty Descalzo, head of the Police Community Precinct 3, along with Police Officer 3 Randy Belly and PO1 Jejomar Padasas of the station's intelligence unit.
Albayalde said Descalzo, Belly and Padasas were sacked because they failed to monitor the drug dens in the area despite signs that children were used in drug activities.
PDEA chief Aaron Aquino said the minors were employed as couriers by a drug suspect known only as Negro, who was among those arrested.
The PDEA also filed a complaint against the parents of the minors for child abuse, cruelty and exploitation as well as violation of Republic Act 7610 for allowing minors to act as conduits in drug trafficking.
The parents were also sued for violating Presidential Decree 603, which holds them criminally liable for allowing their children to be used by drug rings.