National
MRT-3 train unloads 700 passengers after by electrical glitch in motor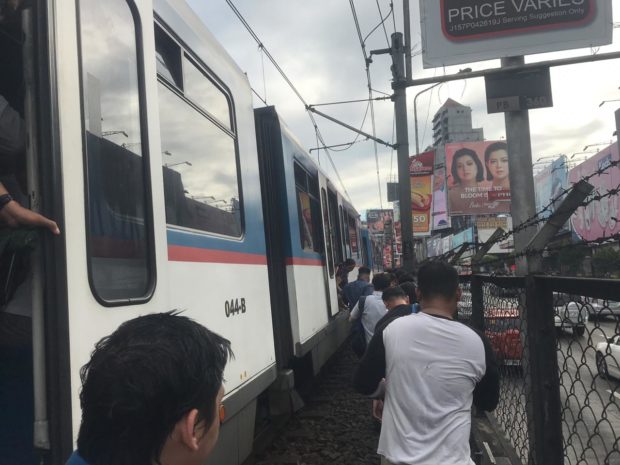 MANILA, Philippines — An electrical failure in the motor forced one of the northbound trains of the Metro Rail Transit Line 3 (MRT-3) to stop and offload its passengers on Wednesday morning.
The MRT-3 management said the electrical failure was caused by worn-out subcomponents.
The northbound train stopped between the Buendia and Guadalupe stations at around 8 a.m.
At 8:17 a.m., the MRT-3 management said some of the passengers exited the train and chose to walk along the tracks to the station.
The remaining passengers were offloaded at the Guadalupe station at 8:28 a.m. after the defective train gained traction at 8:25 a.m.
Some 700 passengers were offloaded from the train, the MRT-3 management said.
It added that the passengers were made to board in the next train which arrived eight minutes after the incident.
"We apologize for the inconvenience," the management said.
The MRT-3 management said would it would be taking preventive maintenance and replacement of train electrical components as part of the remedial measures.  (Editor: Mike U. Frialde)