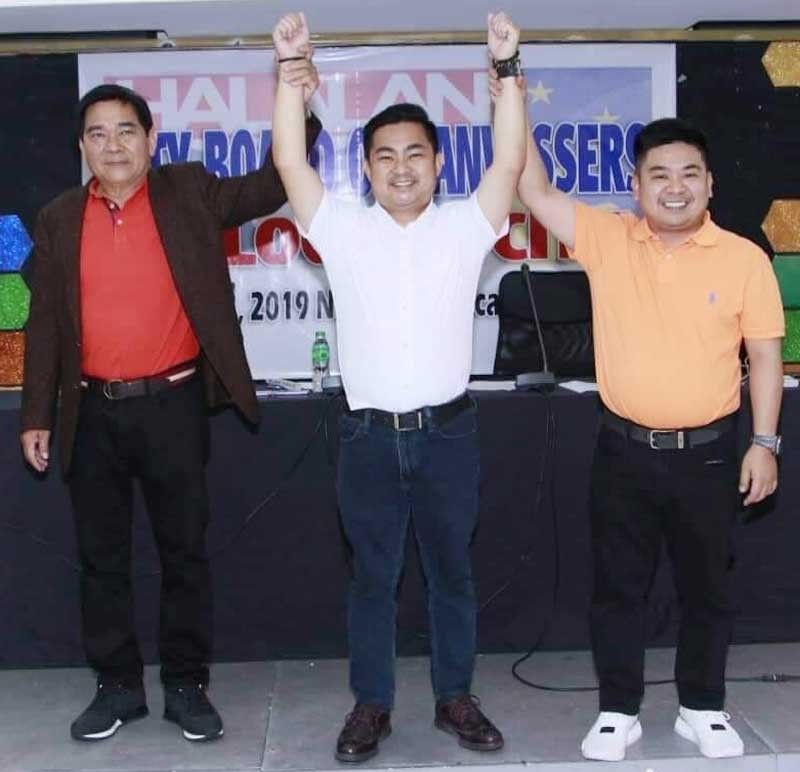 MANILA, Philippines — More incumbent local officials in Metro Manila retained their posts in Monday's midterm elections.
In Caloocan City, Mayor Oscar Malapitan was reelected for the third time.
Malapitan's two sons topped the congressional and council seats, reinforcing their hold on Metro Manila's third largest city.
"As long as we can deliver, what's wrong with that? We don't have a law prohibiting political dynasty. We should respect the will of the people," Malapitan said in an interview with The STAR.
He ran against five contenders. But he received 90 percent of the total votes cast at 428,954.
There are 475,544 registered voters in Caloocan.
Malapitan was proclaimed duly elected mayor by the local Commission on Elections (Comelec) yesterday.
His son, Along, won his third term as representative of the city's first district with 283,693 votes.
The mayor's other son, Enteng, topped the council race with 252,118 votes.
Liberal Party's Edgar Erice won his last term as second district congressman.
Same faces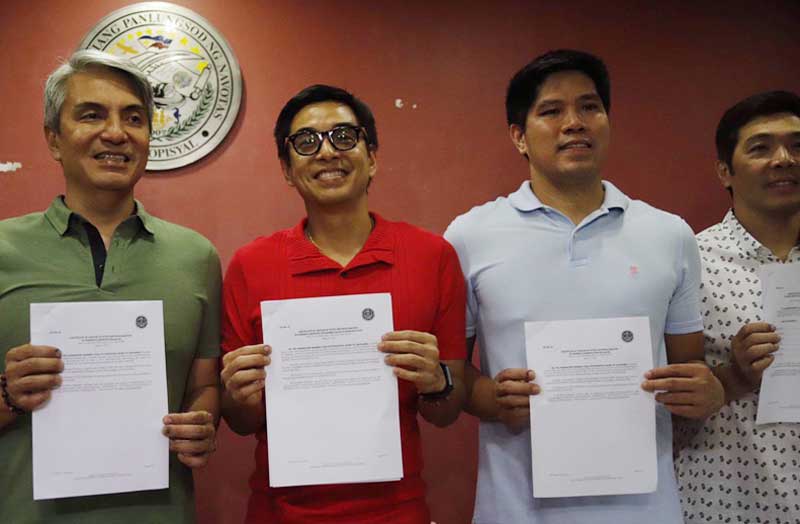 The Tiangcos continued their two decades-rule in Navotas after Rep. Toby Tiangco reclaimed the mayoral seat from his brother John Rey, who is taking his congressional post.
Toby won with 78,778 votes over Councilor Dan Israel Ang, who garnered 33,216 votes.
John Rey, who completed his three terms as mayor, won the city's lone congressional seat with 80,265 votes over Councilor Marielle del Rosario who got 30,050 votes.
Comelec officer Jerico Jimenez said the Tiangcos' proclamation was delayed as they awaited the poll body's approval on lowering the threshold.
Toby served as mayor from 2000 to 2010, when John Rey took over when he ran for Congress.
The Tiangco brothers vowed to continue the programs they implemented in the city.
In Marikina, incumbent Mayor Marcelino Teodoro and his runningmate, Do Marion Andres, were proclaimed mayor and vice mayor, respectively.
Teodoro, who ran unopposed, garnered 159,590 votes.
Andres, a former councilor, got 105,244 votes. He defeated Evan Aguirre by a margin of around 53,000 votes.
Teodoro recently became controversial after he recalled the gasoline allowance of members of the city police force.
Asked about his spat with acting Marikina police chief Col. Redrico Maranan, the mayor said it was a "miscommunication that has been settled."
Teodoro said he might choose Maranan as permanent city police commander.
"If his performance is good, I might choose him," he said.
In Muntinlupa City, incumbent Mayor Jaime Fresnedi won by a landslide along with his allies.
Fresnedi, who ran under the Liberal Party, was proclaimed by the Comelec along with Vice Mayor Temy Simundac and Rep. Ruffy Biazon.
Fresnedi defeated former Bureau of Immigration deputy commissioner Marc Red Mariñas by more than 110,000 votes.
In a statement, the mayor's office clarified that the graft complaint filed against him before the Office of the Ombudsman by former councilor Rafael Arciaga over the alleged overpricing of a parcel of land has not been resolved.
The mayor said he has filed a motion to dismiss the case.
Fresnedi and Simundac also said they are not facing a complaint for vote buying. – With Emmanuel Tupas, Ghio Ong