National
More children will die with Dengvaxia delay – expert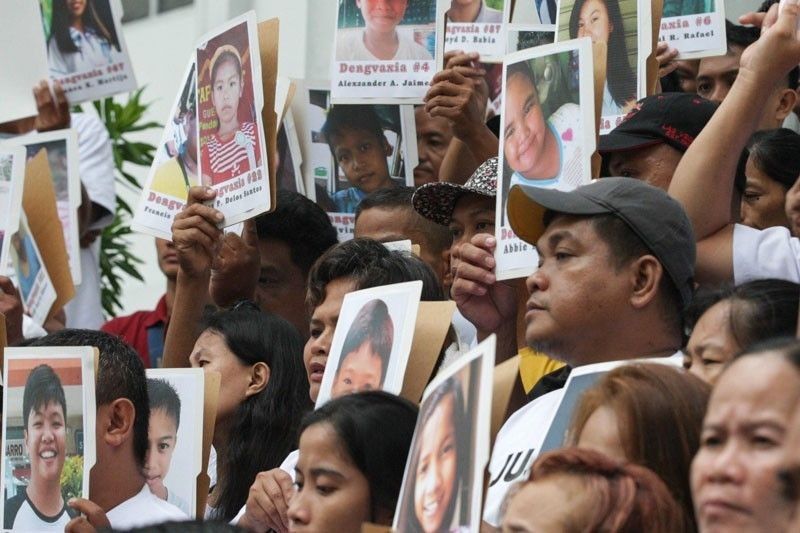 MANILA, Philippines — Hundreds more children may die of dengue if the government further delays the Dengvaxia vaccine from reentering the local pharmaceutical market, an expert on infectious diseases said yesterday.
Edsel Maurice Salvana, director of the University of the Philippines-Manila's Institute of Molecular Biology and Biotechnology, said the Department of Health (DOH)'s rejection of Sanofi Pasteur's appeal to reinstate its vaccine may result in at least 400 "needless" dengue-deaths among children.
Salvana made the estimate based on the 93 percent efficacy rate of Dengvaxia in preventing severe dengue and the report of the DOH that of the 188,562 dengue cases – including 807 deaths – documented from Jan. 1 to Aug. 13.
The expert assumed that if half these fatalities were eligible to receive Dengvaxia and were indeed vaccinated, it would be equivalent to 400 saved lives.
"The contention is that Sanofi was unable to submit certain post-approval documents ... Unfortunately, what this illustrates is that Dengvaxia has once again become a victim for reasons other than safety and efficacy," he told The STAR.
The Department of Health (DOH) rejected on Thursday Sanofi Pasteur's appeal to allow Dengvaxia into the local market because it failed to secure requirements and was given the option to reapply at the Food and Drug Administration (FDA) or appeal the decision before the Office of the President.
The DOH upheld an earlier FDA decision to permanently revoke the certificate of product registration (CPR) of the dengue vaccine.
Salvana noted that as a result, at least 400 children will needlessly die of dengue in the year or so it takes Sanofi to reapply for the CPR, assuming it is eventually approved."
"We have an effective vaccine that we now know how to use properly. We know it prevents severe dengue which is how children die," he said, underscoring that the vaccine can be used not for mass immunication but for voluntary vaccination in private clinics.