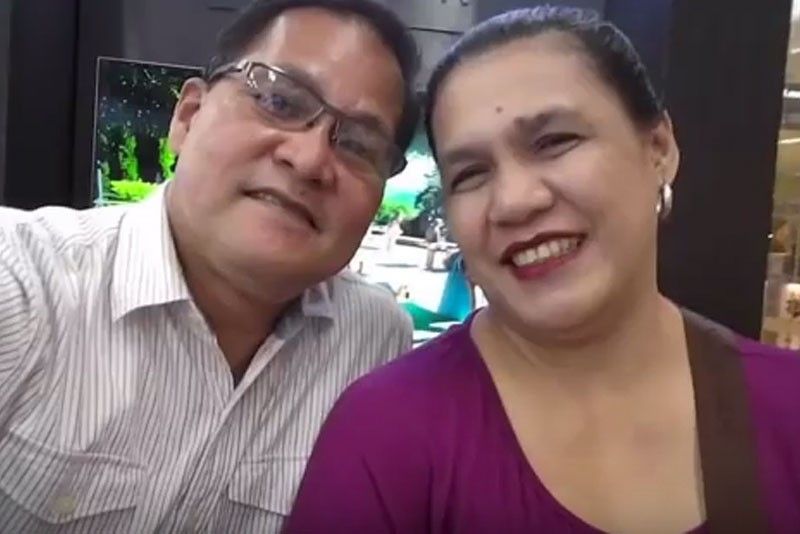 Manhunt on for retired cop, wife
MANILA, Philippines — The Mandaluyong City police are hunting down a retired policeman and his wife for reportedly beating up their neighbor and pouring industrial glue on her hair on Feb. 20.
Carlito Guillarte, who held the rank of Senior Police Officer 3, and his wife Sonnet were no longer at their unit at the Hulo medium-rise condominium when police officers served an arrest warrant last Friday.
The two were seen in a viral video attacking Germelie Anne Elevado, 30. Director Guillermo Eleazar, National Capital Region Police Office chief, ordered their arrest.
"They left their residence on board a vehicle last Friday. We are now hot on their trail," said Senior Superintendent Moises Villaceran Jr., city police chief.
The video showed Sonnet pulling Elevado's hair while Guillarte slapped the victim, punched her in the stomach and banged her head against the gate of the condominium building.
Guillarte also spread industrial glue on Elevado's hair.
Elevado's partner, Jacinth Pierre Chan, 29, could not come to her aid as the former policeman padlocked the gate.
The former policeman also brandished a sword to keep Chan at bay.
Guillarte was about to slash Elevado's neck when Chan threw something at the ex-lawman, who ran after Chan.
The incident was witnessed by Elevado's children, aged two years old and and 13 months old.
When the local police responded, the Guillartes barricaded themselves in their unit.
This prompted Elevado to file charges of physical injury against them.