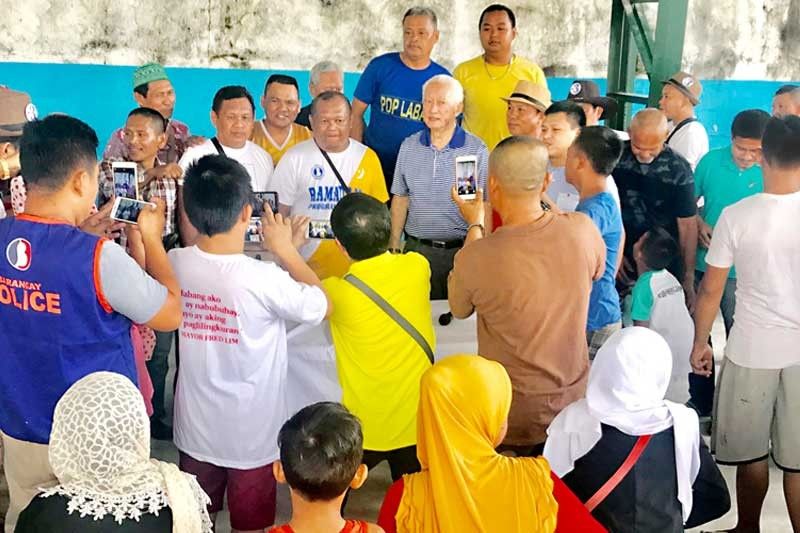 Lim to voters: Fact-check candidates
MANILA, Philippines — Manila mayoral candidate Alfredo Lim is urging all voters in the city to do a thorough fact-checking of all candidates to be able to make an informed choice.
Lim made the appeal during a recent dialogue with members of the Muslim community in Manila's sixth district.
The former mayor, who seeks to make a comeback, called on them to make use of readily available information on the internet to learn about the character of those seeking their vote.
He was joined in the dialogue by candidates for councilor Raffy Jimenez and Angel Agub.
Lim said voters have the power to change their own future by putting in positions of power those who are deserving and equipped with the capability and conscience to do what is right and will benefit the poor and underprivileged.
He said he fully agrees with President Duterte's pronouncement that a voter's choice of candidate reflects the voter's character.
"If the voter prefers a thief, it is likely that the voter likes to steal," Lim said.
His chief of staff, Ric de Guzman, said that in Lim's case, there is no need to research since the former mayor has concrete proof of what he has done for Manila residents.
De Guzman said Lim introduced the "womb-to-tomb" program of free services in 1992.
Lim also put up five public hospitals, all of which offer free treatment; the City College of Manila (now the Universidad de Manila), where students may have a free college education; 485 free day care centers; 97 new buildings for public elementary and high schools; 59 barangay health centers; 12 lying-in clinics; 132 roads; and free playgrounds and sports complexes as well as centralized disaster evacuation centers in Tondo and Baseco.