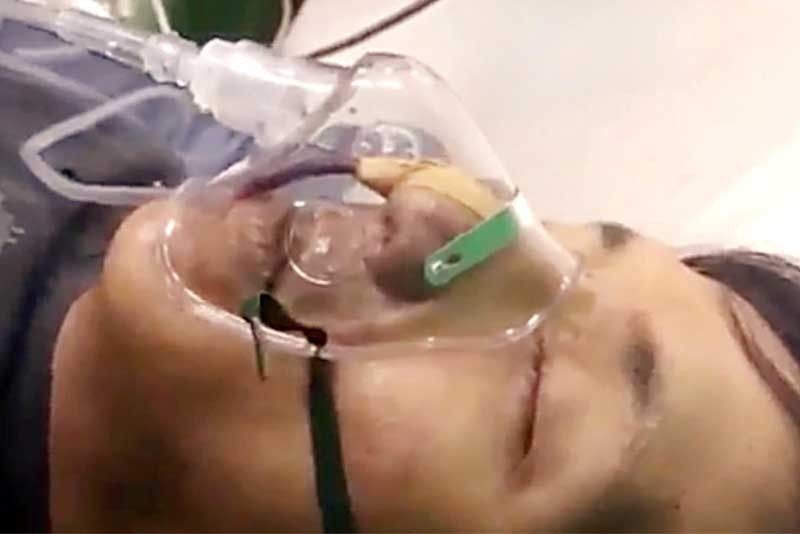 Kin seek NBI, PAO help for detainee's slay
MANILA, Philippines — The relatives of a man arrested for illegal possession of a gun are seeking the help of the National Bureau of Investigation (NBI) and the Public Attorney's Office (PAO), claiming he was deliberately killed in a police station in Manila as part of the station's "accomplishment."
According to a police report obtained by The STAR, Jervie Bernardo, 28, was taken from his cell in the Manila Police District (MPD) Station 7 and brought to the adjacent investigation room for booking and fingerprinting when he allegedly grabbed the gun of Police Officer 1 Anjon Cruz at around 11:50 p.m. Wednesday.
Bernardo was reportedly flanked by PO1s Christian Pineda and Kim Airo Gonzales, the report read.
Pineda shot Bernardo once in the stomach. Pineda, along with two lawmen identified only as PO2 Dalmacio and SPO3 Balocating, rushed Bernardo to the Ospital ng Tondo.
Bernardo died while being treated at around 3:05 a.m.
His partner, Nicka Nogales, was able to talk to him and take a video, in which Bernardo mumbled that they shot him. He also nodded twice, once when she asked him if they shot him and when she remarked in Filipino, "Why? You surrendered."
In custody
MPD Station 7 commander Superintendent Gene Licud said he placed Cruz, Pineda and Gonzales "in restrictive custody so they will be available for investigation."
He told The STAR he has informed MPD director Chief Superintendent Vicente Danao Jr. about the incident.
"They will be conducting a probe. But let me clarify that we have no intention of killing him," Licud said.
Nogales expressed doubt at Licud claim and questioned the manner her partner was taken into custody.
"They arrested him at past 3 p.m. They told me to follow to the Ospital ng Tondo, where they will take him for medical examination, but they took him elsewhere and we only learned that he was at the station at past 8 p.m.," she said.
Allegations
Nogales said Bernardo told her he was blindfolded while he was travelling with the policemen and his captors allegedly tried to force him to reveal the location of drug suspects in his neighborhood.
She also alleged that one of the policemen who arrested Bernardo hinted that her partner would also be charged with possession of illegal drugs even when the only item recovered from him was a gun.
Bernardo's aunt, identified only as Angela, said the policemen forced them out of the station after they delivered food and "that was the last time we saw him alive."
She said Bernardo kept begging them not to leave him because "he sensed that they were going to hurt him."
Bernardo was fixing his motorcycle near his house on Santiago street when two police officers arrived and grabbed him at around 3:06 p.m., relatives said.
He tried to resist but a gun fell from his shorts, resulting in a commotion that attracted the attention of Barangay 179 captain Alladin Cuevas and a councilor.
Bernardo ran into his house but barangay officials convinced him to surrender. Accompanied by Nogales, Bernard was taken to the Pilar police community precinct and then to the hospital.
Cuevas said Bernardo was included in the barangay drug watchlist, initially as an alleged user and then as a pusher.
Cops demoralized
Meanwhile, a source in the MPD Station 7 said Licud should be held accountable for the incident.
"Things like these cannot happen in the station if they did not have blessing from higher-ups. Look at the timeline. We know for a fact that he asked for clearance from his superiors and now the non-commissioned officers will take the brunt," the insider said.
The source said Licud, tapped to replace Superintendent Gerry Corpuz as station commander last month, allegedly tried to impress his superiors by handing Bernardo's case as an accomplishment.